Caution
Verified
Jump DeFi Testnet ($JUMP) Airdrop
Round 3 of the Jump DeFi Testnet Beta is LIVE! Earn $JUMP for participating in the Jump Beta.

About Jump DeFi

Jump DeFi is the only one-stop decentralized finance platform on NEAR Protocol. Jump products empower users and developers by lowering the barrier of entry to DeFi on NEAR.
Jump DEX is an automated market-making (AMM) decentralized exchange that facilitates simplified cryptocurrency trading on NEAR Protocol.
The $JUMP Token will provide projects and users with customizable token smart contracts with proven code and economic models.
How to join the Jump DeFi Testnet Airdrop?
Requirements to earn free crypto coins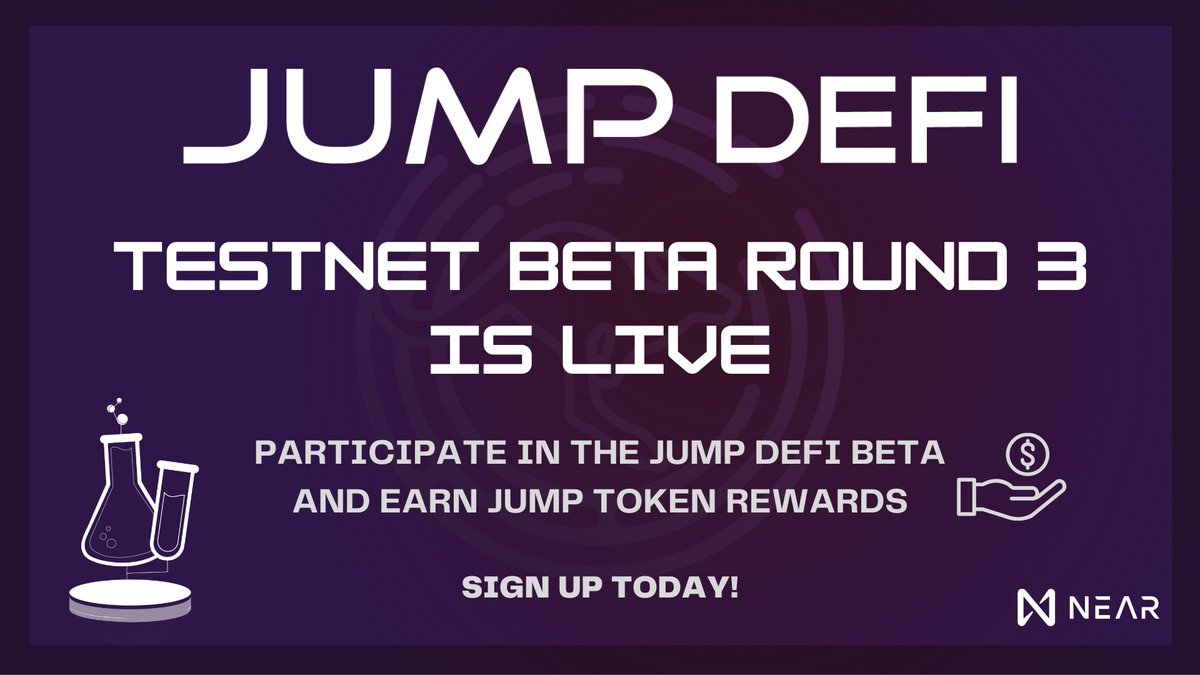 Native blockchain
Step-by-Step Guide ''Jump DeFi Incentivized Testnet Tutorial''

▪️ To earn the $JUMP token reward, you must complete all tasks. For more information, join Jump DeFi on Discord. Good Luck!
* Details on the $JUMP Token Rewards and distribution date will be revealed at a later date!

Like and share the Jump DeFi Incentivized Testnet on your favourite social media!

When using decentralized applications (ÐApps), it's critical to remember that YOU are responsible for the security of your digital assets!
Disclaimer: Investors should take the time to research any given product before they invest their funds (DYOR).
Estimated value
n/a
What is NEAR Protocol? NEAR Explained with Animations - Unofficial Video