Verified
Lympid ($LYMPID + T-shirt) Airdrop
Lympid Waiting List is Live! Join the waiting list and get up to 1100 $LYMPID token rewards + a T-shirt.

About Lympid

Lympid is a platform that democratizes DeFi products enabling everyone to go from Euro to crypto and back in an instant. Spend anywhere on earth with your Mastercard, access high-yield DeFi opportunities straight from the app, and invest in thematic crypto baskets.
Lympid does not manage your funds, they simply provide an easy gateway to already existing protocols. You can self-service the products that best suit your needs (FAQ).
$LYMPID will be an ERC-20 token and will be distributed after the TGE. The token will be used in the platform's rewards and loyalty system. The token utility is being carefully designed to be published with the whitepaper. There will be a Public Token Sale, the date is yet to be defined!
They're launching the Lympid 1st MVP part in Q1 2023. This launch will be open to early adopters and users in order to test a given option of pre-token mining. The 2nd part of the MVP is set to be launched at the end of February 2023 with direct wallet connections to yield protocols such as AAVE, Compound and Yearn Finance.
How to join the Lympid Airdrop?
Requirements to earn free crypto coins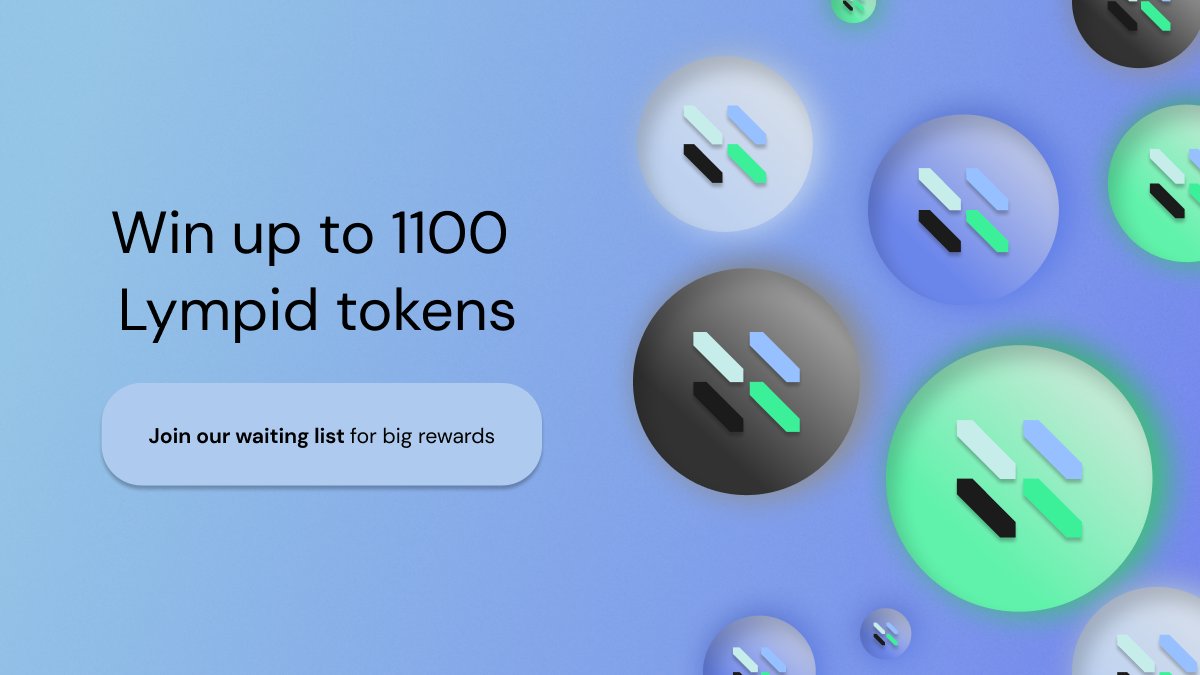 Native blockchain
Step-by-Step Guide ''Lympid Waiting List''
Sign up for the Lympid Waiting List.
Connect with Lympid on Twitter and Telegram and join the Newsletter. The platform is updating points manually at the moment. Rest assured that connections are being registered so everyone will have their correct points.
Invite people through your referral code. The programme has a maximum limit of 1100 points for token rewards.
▪️ Each user who has a minimum of 50 points will receive a token for each point and will have to go through an identity verification process in order to guarantee the terms of the programme with a maximum of 1100 $LYMPID tokens per person. Good Luck!
* They'll need to get your wallet address and if you get 500 points, the physical address where you want to receive your Lympid T-shirt. * TGE is not scheduled and there is no date for it!

When using decentralized applications (ÐApps), it's critical to remember that YOU are responsible for the security of your digital assets!
Disclaimer: This content is not intended to be financial advice. Investors should take the time to research any given product before they invest their funds (DYOR).
Estimated value
n/a
Lympid - Video