Caution
Verified
Base - Testnet Quest (NFT by Andre O'Shea)
Attention all decentralized app builders and blockchain enthusiasts! The Base Testnet Quest awaits you. This is your chance to join the Base community and earn a commemorative NFT designed by the brilliant and talented digital artist Andre O'Shea.
Our easy-to-follow guide will lead you through the process of setting up your wallet, deploying your smart contract on Base Goerli Testnet, and claiming your very own rare Base NFT. Don't miss out on this incredible opportunity to become a part of the decentralized future - join the Base Testnet Quest now!

About Base.org
Base is an Ethereum L2 that offers a secure, low-cost, developer-friendly way for anyone, anywhere, to build decentralized Base apps. Their goal with Base is to make on-chain the next online and onboard 1B+ users into the crypto-economy.
Seeded with @Coinbase products, users, and assets, they aim to make Base an open ecosystem for everyone. They do not plan to issue a new network token for Base and will use $ETH as the native gas token.
Coinbase is the world's largest Bitcoin broker based in San Francisco. It was founded in June 2012 by Brian Armstrong and Fred Ehrsam. Besides Bitcoin brokerage, Coinbase offers a developer API, exchange, and wallet.
How to join the Base - Testnet Quest ?
Requirements to earn free crypto coins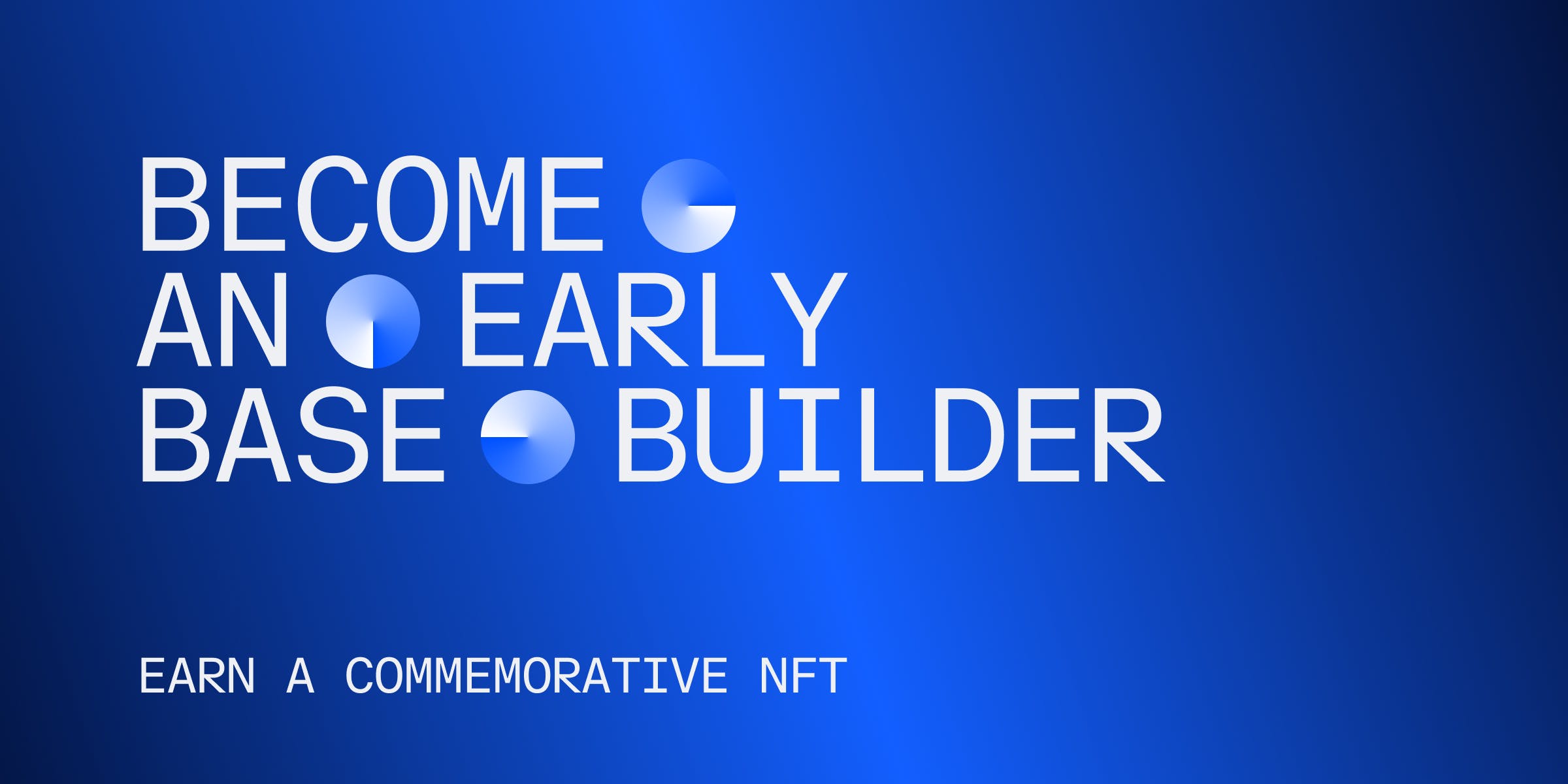 Native blockchain
Step-by-Step Guide ''Earn a commemorative NFT with the Base Builder Quest''
Ready to Earn a commemorative NFT with the Base Builder Quest, designed by the talented digital artist Andre O'Shea? Here's how to become one of the early builders to deploy your smart contract on Base and claim your prize.
But remember ⚡ to not use a wallet with valuable assets for development. It is risky ⚠️ So play it safe and use a separate wallet for testing purposes.
Start by setting up your Metamask wallet by adding the Base Goerli Testnet network to it. If you prefer, use Coinbase Wallet and claim tETH using the Base Goerli ETH Faucet. Note that the Base Goerli faucet requires at least 0.001 $ETH on the Ethereum mainnet to prevent bots while preserving privacy.
Acquire some tETH using the Goerli Faucet, and bridge some from Ethereum Goerli to the Base Goerli Testnet network using the Base Bridge.
Head over to the OpenZeppelin Wizard contract code and select a name, symbol, and premint amount for your ERC-20 token. Then, click on "Open in Remix". If you need help, join the #Base-Builders-Quest Discord channel and chat with other Base builders.
Once you are on the Open Remix page, click on "Compile Contract-xxxxx...". After compiling, click on the "Deploy & Run Transactions" icon on the left, and select "Injected Provider". Then, select your testing wallet and click on the "Deploy" orange button. Finally, approve the transaction.
Now, scroll down to check "Deployed Contracts", click on yours, select the "Transfer" orange button, and fill in the fields with your wallet address and the number of tokens you want to transfer. Then, click on the "Transact" orange button and approve the transaction. That's it! You have just deployed your Smart Contract on Base Goerli Testnet.
Check your last Txn Hash on the BaseScan explorer using your Metamask address, and copy the last contract address you interacted with.
You did it! Now connect your wallet to the Base Builder Quest page, and enter your deployed smart contract address. After verification, you will be prompted to a success page to mint your NFT designed by Andre O'Shea, a digital artist who makes art for those building the future.
Follow @BuildOnBase to stay up-to-date with the latest updates, and join other Base builders on the Base Discord server.

▪️ Note that this Testnet Base NFT is non-transferable and that you will be eligible to mint a second commemorative NFT following the transition to Base mainnet. Base will share more information on how to claim the mainnet NFT closer to the date. The NFT will be free aside from the gas fees!
* If you haven't already, make sure to claim your free 'Base, Introduced' NFT and own a piece of Base history!

When using decentralized applications (ÐApps), it's critical to remember that YOU are responsible for the security of your digital assets!
Disclaimer: This content is not intended to be financial advice. Investors should take the time to research any given product before depositing or investing their funds.
Estimated value
N/A
Introducing Base - Video