Verified
DEEP 42 ($D42)
Exciting news for blockchain gaming enthusiasts! The highly-anticipated DEEP 42 Airdrop is now live, giving you the chance to claim your share of 3,500,000 $D42 tokens.
Claim up to 575 $D42 free tokens today and start shaping the future of blockchain gaming. Don't miss out on this opportunity!

About DEEP 42

DEEP 42 is an innovative decentralized platform that is disrupting the entertainment industry by offering a diverse range of games that use dynamic non-fungible tokens (dNFTs) to give users full ownership of their in-game assets. The platform's play-to-earn model incentivizes user engagement and rewards players for their participation in various activities.
Governed by a Decentralized Autonomous Organization (DAO), the platform allows for a truly democratic and community-driven experience. Users can earn $D42 tokens through gameplay, staking, and other activities on the platform, which can be used for governance purposes and trading on exchanges.
Overall, DEEP 42 is a groundbreaking platform that is poised to transform the entertainment industry by providing a unique and engaging experience to its users.
How to join the DEEP 42 ?
Requirements to earn free crypto coins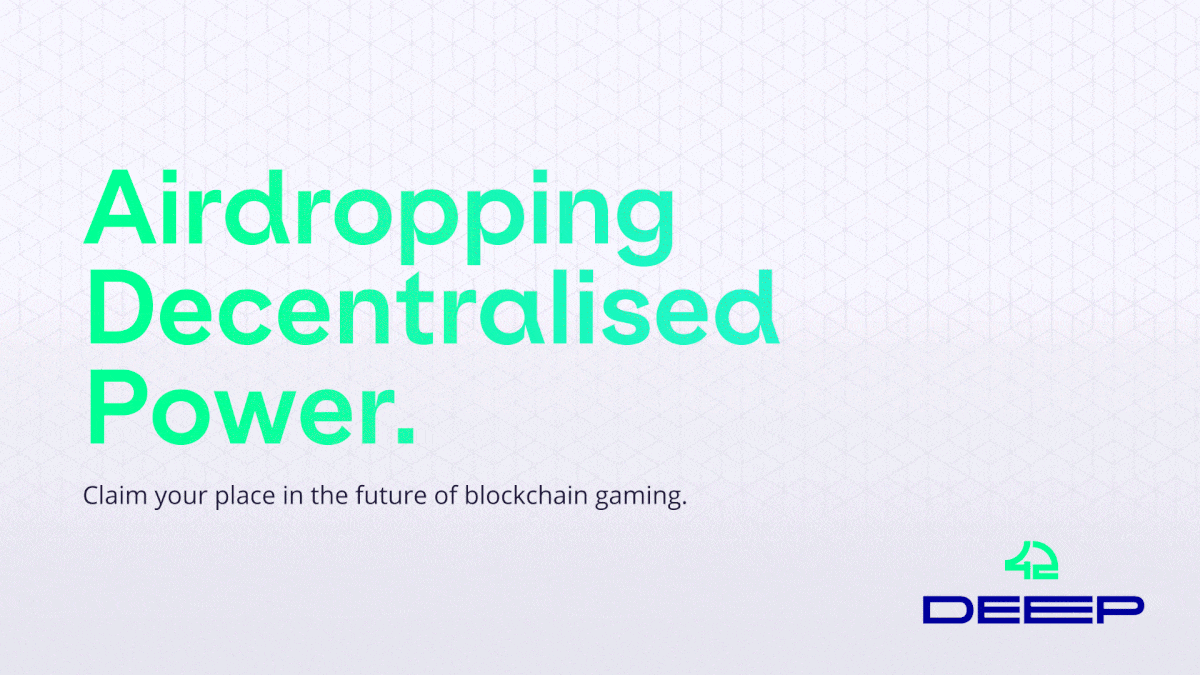 Native blockchain
Step-by-Step Guide ''DEEP 42 Airdrop''

▪️ You have the opportunity to earn up to 575 $D42 Tokens. To be eligible for the DEEP 42 Airdrop, complete any or all of the actions listed above to claim the necessary points. Best of luck!

When using decentralized applications (ÐApps), it's critical to remember that YOU are responsible for the security of your digital assets!
Disclaimer: This content is not intended to be financial advice. Investors should take the time to research any given product before depositing or investing their funds.
Estimated value
N/A
DEEP 42 - Teaser Trailer Video