Verified
SocialGames ($SOGA)
Looking for a fun and rewarding way to spend your time online? Look no further than SocialGames, and its Challenges Airdrop Contest.
This exciting contest offers a prize pool of $1,000 in $SOGA tokens for 50 lucky winners, providing a chance to put your gaming skills to the test and win big.

About SocialGames

SocialGames is a cutting-edge NFT platform that combines social trends and modern internet technologies to offer a multi-world web-based multiplayer gaming experience. The platform follows a play-to-earn approach, allowing players to have fun with friends and earn $SOGA, the native currency developed on the Polygon network.
The first themed world in SocialGames is Cybercity, which offers a range of free-to-play NFT games such as District Raids and the thrilling first-person shooter game, Paintball Arena.
Players can join an unlimited number of tribes, where they can take on unique challenges, earn amazing rewards, and collect exclusive NFTs. All limited edition NFTs are displayed on Opensea and come with a Golden pass.

How to join the SocialGames ?
Requirements to earn free crypto coins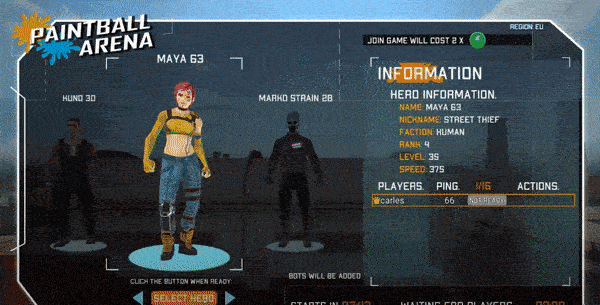 Native blockchain
Step-by-Step Guide ''SocialGames Challenges Airdrop Contest''
Visit the SocialGames Challenges Contest Gleam page.
Register for a free account on SocialGames.com​.
Complete 10 challenges within SocialGames to become eligible to claim your prize.
Join the SocialGames Discord server, accept the rules, and say "HELLO" in the #general channel.
Follow @SocialGames_com on Twitter & Retweet the contest announcement Tweet.
Complete additional tasks and invite friends to earn extra entries.

▪️ Prize Distribution:
● 🥇 1st place: $100
● 🥈 2nd place: $80
● 🥉 3rd place: $65
● 🏅 4th - 50th places: up to $50


When using decentralized applications (ÐApps), it's critical to remember that YOU are responsible for the security of your digital assets!
Disclaimer: This content is not intended to be financial advice. Investors should take the time to research any given product before depositing or investing their funds.
Estimated value
~$ 1,000 Prize Pool
"Paintball Arena" - Gameplay Video