Closed
Verified
PlayDapp x CoinMarketCap (PLAYZ R-Grade NFTs) Airdrop
It looks like you are too late! This airdrop is closed
Looking for new airdrops?
Visit our Featured & New Airdrops pages.
PLAYZ R NFT Giveaway on @CoinMarketCap STARTS on Friday 12th August! PlayDapp will be giving out 4,000 PLAYZ R-Grade NFTs in 2,000 increments. 2,000 NFTs will be given out! All stock will be sold out in a few minutes. Get ready!

About PlayDapp

PlayDapp is a dApp service platform that provides C2C Marketplace and Tournament. All PlayDapp users are interoperable thus providing a portfolio of PlayDapp service content that users can enjoy with their non-fungible tokens (NFT). Empowered by the PlayDapp Ecosystem, developers are able to transform apps to dApps and "NFT-fy" items to gain interoperability between different games, metaverses, and even the offline sphere.
How to join the PlayDapp x CoinMarketCap Airdrop?
Requirements to earn free crypto coins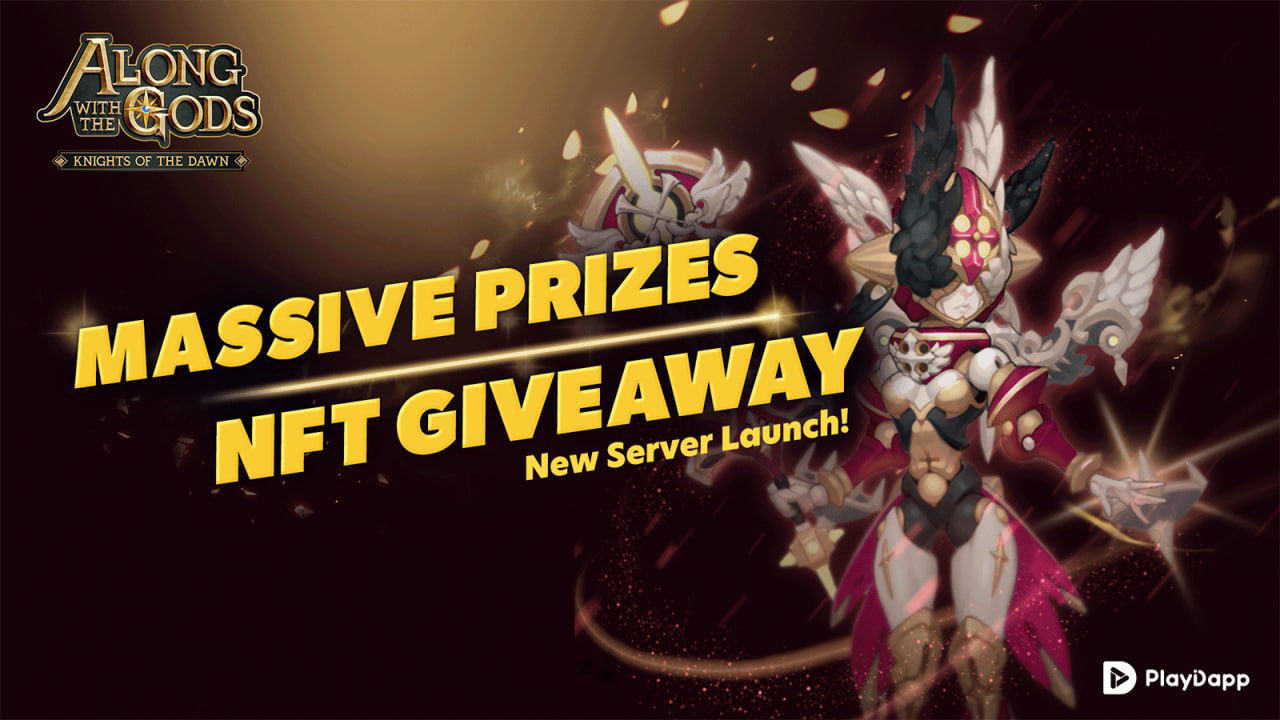 Native blockchain
Step-by-Step Guide ''PLAYZ R NFT Giveaway''
Head to the CoinMarketCap Diamond Rewards page.
Earn PLAYZ NFT by redeeming your CMC's Diamond Rewards. (Price: 1,500 Diamonds)
Users can Stake the PLAYZ R-Grade NFT "Along with the God" game and receive $PLA as a reward!

▪️ PlayDapp will be giving out 4,000 PLAYZ R-Grade NFTs in 2,000 increments. 2,000 NFTs will be given out! The value of each NFT is about $41 or 100 $PLA. There are 2 things you can do with the NFT:
1) Winners of the NFT can Stake the NFT in the Android game. Download the Along with the Gods game. By staking the NFT, users of the NFT will be able to receive $PLA rewards.
2) Users of the NFT can buy/sell or trade the PLAYZ R-grade NFT in the PlayDapp Marketplace. Check out the "How to Stake the PLAYZ-R Grade NFTs in Along with the God's" instructions here!
▪️ They will send out NFTs to winners 2 days after the rewards are sold out. You need a "Polygon wallet Address" to receive the NFT. PlayDapp only supports the polygon wallets from MetaMask, Portis, CoinBase Wallet, and WalletConnect. If you are having any problems, please submit a ticket to the Customer Service department.
Like and share the PLAYZ R NFT Giveaway on your favourite social media!
When using decentralized applications (ÐApps), it's critical to remember that YOU are responsible for the security of your digital assets!
Disclaimer: Investors should take the time to research any given product before they invest their funds (DYOR).
Estimated value
~$ 164,000
Video