Featured
Sponsored
SteelBird (SBT) Airdrop
SteelBird Airdrop prize pool is worth $45,000 in SBT Tokens. 1000 randomly chosen lucky winners who have completed all the tasks will earn $45 in SBT tokens each. In addition, there is a top 3 Most Active Member Contest for the next 60 days on Twitter & Reddit posts with up to $4,500 in SBT tokens.

About SteelBird

SteelBird Finance provides an all-in-one multi-chain farming aggregator & AMM designed to improve usability, user safety, ROI, and fees. Driven by AI & predictive Machine Learning models.
SteelBird is using its own custom chain built on the Polkadot Substrate and provides chain interoperability for improved farming, cross-chain functionality, and consensus provability. By using multi-bridges (Polygon & Binance Bridge), combined with SteelBird's AMM, it can achieve seamless token swaps from a chain to another with minimal fees.
How to join the SteelBird Airdrop?
Tokens Per Airdrop $45 in SBT tokens
Number of Winners 1,000
KYC KYC is not a requirement
Requirements to earn free crypto coins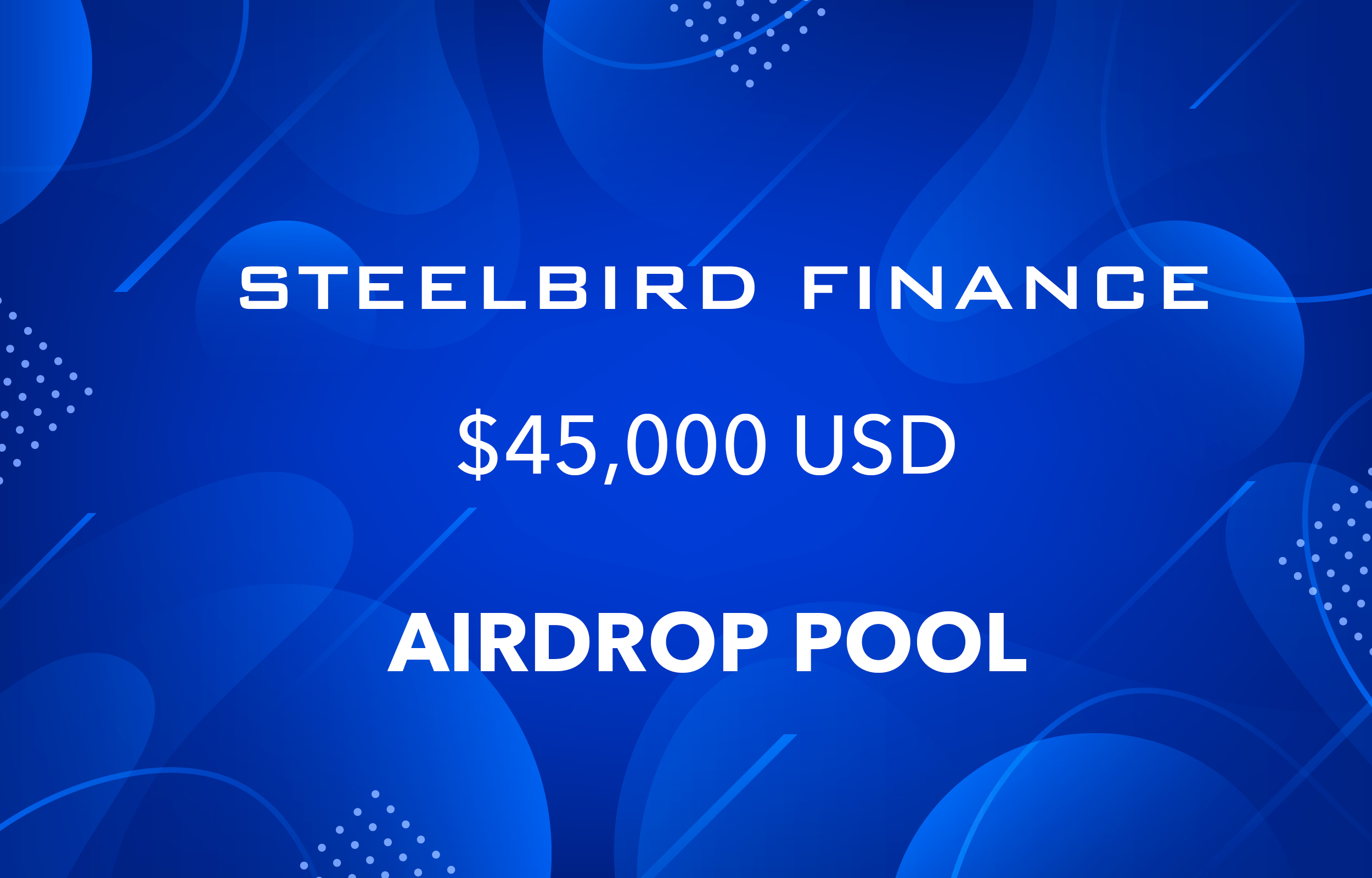 Native blockchain
Step-by-Step Guide SteelBird Airdrop
Visit the SteelBird Airdrop form.
Follow SteelBird on Twitter.
Join SteelBird on Reddit, upvote & comment on this post with a phrase from what you love about the SteelBird project.
Join the SteelBird channel on Telegram.
Follow SteelBird on Medium.
Submit your Ethereum wallet address, email, and social accounts to this form. Note: all tasks are mandatory.
Share your referral link (received after form submission) for a chance to win up to $1,000 in SBT tokens.
Note: For any future questions regarding Airdrop (token release, rewards) please contact hello@steelbird.finance. Users posting airdrop-related questions on SteelBird's social channels will be disqualified.
If you like the SteelBird Airdrop, don't forget to like and comment below!

Disclaimer: Investors should take the time to research any given product before they invest their funds.
Estimated value
~$ 50,000 prize pool