Closed
Verified
xtingles x Blocto (ASMR NFT) Airdrop
It looks like you are too late! This airdrop is closed
Looking for new airdrops?
Visit our Featured & New Airdrops pages.
xtingles x Blocto Drop is worth a Free ASMR NFT for all Blocto wallets for a short limited time.

About xtingles & Blocto

xtingles is the premier marketplace for the collection and exchange of Tings, ASMR collectibles. xtingles gives you a peek into the future of ASMR. The ownership of the ASMR sound and videos created is coded into smart contracts, thus making this a secure, stress-less place to get the creative juices flowing.

xtingles is partnering with Blocto to create a seamless user experience on the platform. With Blocto's NFT wallet and the ability to add FUSD through Bloctoswap. xtingles users can quickly and easily buy, sell, and trade their xtingles NFTs. Want to learn how to mint your first NFT?
How to join the xtingles x Blocto Airdrop?
Requirements to earn free crypto coins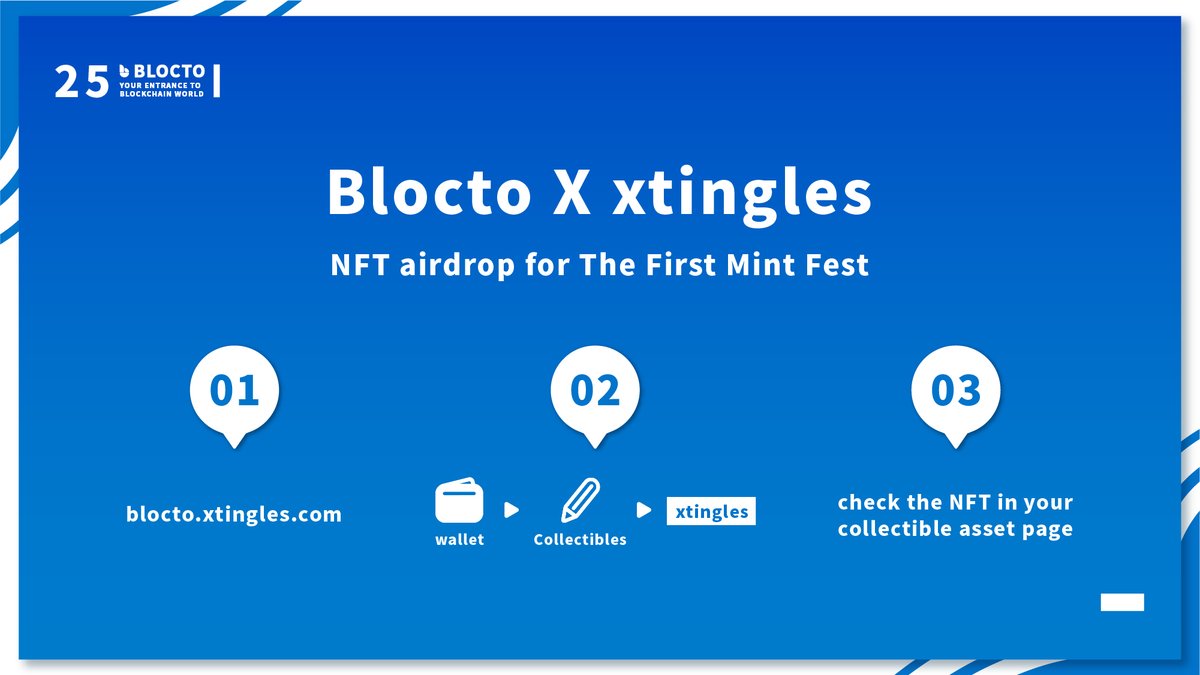 Native blockchain
Step-by-Step Guide ''xtingles x Blocto Drop''
Download the Blocto App wallet & Create a Blocto account If you don't have one already. All Blocto users can claim their ASMR NFT for free!
Go to the Blocto.xtingles.com page. Enter your email and click "Claim my NFT" for Free before 10th August 2021.
Login to your Blocto App account and make sure you get the confirmation email.
Go to your Blocto wallet. Click "Wallet" at the bottom. Then choose "Collectibles" and then click on the pencil on the top right.
Click "Add" on the top right.
Find "xtingles (FLOW)" at the bottom and click "+".
Congrats! You have claimed your Blocto x xtingles NFT. It might take around 10 minutes to receive your NFT so be patient.
Get early access to the first ASMR artwork marketplace. (Optional)
If you like the xtingles x Blocto Drop, don't forget to like and comment below!


Disclaimer: Investors should take the time to research any given product before they invest their funds.
Estimated value
n/a
Blocto - Official Video