Unverified
IOI (IOI, TRX, and NFTs) Airdrop
IOI Earn program is worth free IOI tokens for Racers. Pick your racers and become the richest NFT trader in the world! Go ahead and try IOI and win 10 TRX every 10 minutes!

About IOI
IOI is the #1 ecosystem for gamers and traders powered by Defi and NFT's to bring you lifetime rewards, that adds an element of gaming to make the trading a fun experience. With IOI, you can trade cryptocurrencies in a different way, where traders may bet on themselves and compete against each other in many trading contests, known as races.
The game developer headquartered in Slovakia- Bratislava, stands behind projects like Nitro wallet, IOI-game, and Trade Race Manager. Gamers can play with NFT cars utilized for racing. Use virtual crypto as fuel for your car and compete against others. The car with the best-performing crypto-fuel wins the race.
In cooperation with their blockchain partners, delivering high demands becomes their standard. Powered by collectible NFTs, you can enjoy the gamified trading experience like nowhere else. Apart from being noticed on the most known crypto media like Cointelegraph, NewsBTC, etc., they attracted also well-known YouTubers like VoskCoin, John Acquaviva, Pro Blockchain, and others.
How to join the IOI Airdrop?
Requirements to earn free crypto coins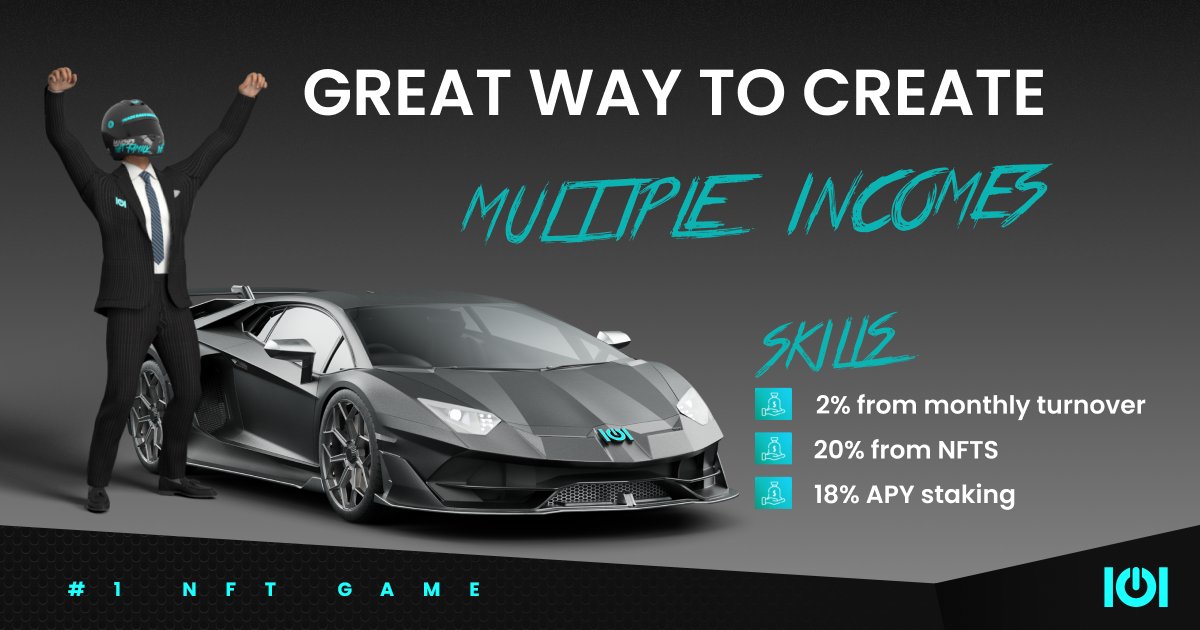 Native blockchain
Step-by-Step Guide ''IOI Earn program''
Sign up on the Trade Race Manager Earn platform or download the Google Play app in order to get 10 IOI tokens.
Buy or unlock limited NFTs by playing games. Stake your cars and get lifetime rewards. Collect all the cars and unlock Rare car in each garage.
You can enjoy stable crypto investing through the Trading pool with 36% APY. Learn to trade and get rewards. Instantly!
Copy your affiliate link and invite new players. Get up to 2% from the turnover of each friend you brought to IOI!
If you like the IOI Earn program, don't forget to Like/Comment below.
Disclaimer: Investors should take the time to research any given product before they invest their funds. ''Buy Crypto with a Credit Card''
Estimated value
n/a
Additional ICO information
Total Supply 100 million IOI
Blockchain Standard Tron Network (Migration to Polygon Matic soon)
Markets TBA
IOI Game Video