Verified
IQeon (IQN) Airdrop
IQeon Games Marathon Contest is worth a prize pool of 900 IQN tokens (~$ 2,222), in which each participant can receive a guaranteed prize!
About IQeon
IQeon is an Estonian blockchain startup that has developed gaming PvP platform integrating games, applications and services based on intelligent competitions between users created to help players monetize their in-gaming achievements. IQeon is the first Gaming platform where players can ''Earn real money'' thanks to their intelligence and achievements. This will be realized due to the use of domestic currency in the ecosystem, which can at any time be converted to cryptocurrency.
IQN is an ERC20 digital asset released in 2017 on the Ethereum blockchain, which provides users with the opportunity to monetize their achievements by competing in games of any kind. IQeon.com became the first gaming platform to support transactions with the IQN digital asset. It is important to consider that in 2018, the IQeon Pre-ICO went down like a Bomb according to CoinTelegraph magazine.
How to join the IQeon Airdrop?
Total Airdrop Allocation 900 IQN
KYC Not a requirement
Airdrop End Date 19 April, 2021
Requirements to earn free crypto coins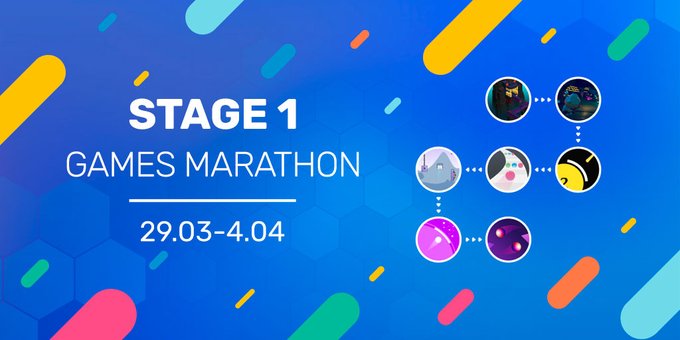 Native blockchain
Step-by-Step Guide ''IQeon Games Marathon Contest''
Visit the IQeon Games Marathon Contest page.
Sign up for the IQeon gaming platform & Play competition games every day. Let's go!
From March 29 to April 19, you will delve into your favourite game genres, exciting competitions, real challenges, get many opportunities to show your skills and, most importantly, you'll fight for a prize pool of 900 IQN! Do you have enough stamina to complete all stages of the marathon?
How can you get involved? Games Marathon will be held in 3 weekly stages. Every 7 days they will publish an interactive map with games on IQeon.com, in which users need to compete. The first stage of the gaming battle starts on March 29! To participate you need:
Log in to your account on IQeon.com gaming platform.
Go to the "Contests" tab in the "My IQN" section.
Confirm your participation in the Games Marathon contest by clicking the "Participate" button.
Fight in PvP matches every day in the following games:

You don't have to play all day long to compete for the IQeon prize pool! You must participate in at least 1 match every day and win it. Play competition games every day. Let's go!
Distribution of rewards
Everyone who has shown endurance and played competition games all 7 days of the first marathon stage will receive a prize of 0.1 IQN upon its completion. Bonus assets will be credited to the contestants' gaming account on April 5th. Hurry up to take part in the marathon and remember: the rewards will be even greater in the next stages!

If you like the IQeon Games Marathon Contest, don't forget to Like/Comment below.
Estimated value
~$ 2,222 prize pool
Additional ICO information
Total Supply 5.491.860 IQN
Blockchain Standard ERC-20 based Utility Token
Markets EXMO, Exrates, HitBTC and BitForex
IQeon Video