Verified
KAINET ($KAINET) Airdrop
KAINET is airdropping $5 worth of KAINET tokens to each of the first 5,000 eligible participants. This is your only opportunity to get free $KAINET tokens!

About KAINET

KAINET is a new DeFi ecosystem of utility tools and a first-of-its-kind play-to-earn RPG game, all powered by the $KAINET token. Backed by an established team of developers, crypto experts and most importantly a growing community, KAINET is revolutionizing the metaverse. KAINET was voted by the Crypto Expo Dubai jury as the Best Metaverse Project.
Land of Kai is a 3D Open-World RPG & P2E game exclusively available for Kainet holders. You can style your character with NFT-based game assets, fight other players to earn tokens, collect NFTs and buy your very own land in the Metaverse. The game will provide a strong story mode with side quests to level your character up. Besides the web and desktop versions, users will be able to play Land of Kai on their mobile devices at a later stage of development.
How to join the KAINET Airdrop?
Prize Pool $25,000 worth of KAINET
Winners First 5,000 participants
End Date October 15th, 2022 or 5.000 Airdrop submissions.
Requirements to earn free crypto coins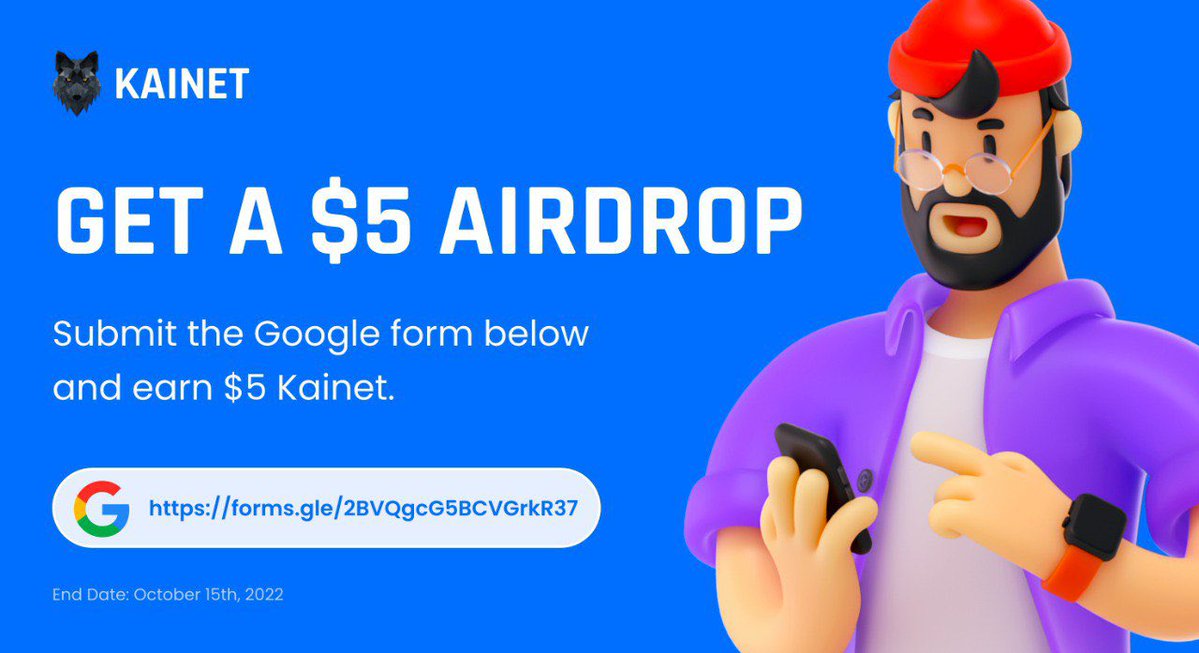 Native blockchain
Step-by-Step Guide ''KAINET Airdrop''

▪️ Once the Airdrop event ends, visit kainet.world to learn more about how to claim your rewards. Good Luck!

Like and share the KAINET Airdrop on your favourite SM!
When using decentralized applications (ÐApps), it's critical to remember that YOU are responsible for the security of your digital assets!
Disclaimer: Investors should take the time to research any given product before they invest their funds (DYOR).
Estimated value
~$ 25,000 Prize Pool
Additional ICO information
Max Supply 1,000,000,000 $KAINET
Blockchain Network BNB Smart Chain
Markets PancakeSwap & Bibox
KAINET - Trailer