Closed
Verified
KingSwap (KING) Airdrop
It looks like you are too late! This airdrop is closed
Looking for new airdrops?
Visit our Featured & New Airdrops pages.
KingSwap Airdrop is worth up to 0.2 BTC plus $10.000 worth of $KING tokens.
Top 500 Winners will receive amazing prizes value of $KING tokens as below:
- Top 1 will receive 0.1 BTC.
- Top 2-3 will receive 0.05 BTC each.
- Top 4-10 will receive $3,000 worth of $KING tokens shared equally.
- Top 11 to 50 will receive $3,000 worth of $KING tokens shared equally.
- Top 51 to 500 will receive $4,000 worth of $KING tokens shared equally.
About KingSwap

KingSwap is the newest Decentralized Finance (DeFi) liquidity pool platform that offer off-ramp fiat currency converting solutions to the world.
Kingswap is a fork of the Uniswap protocol, but adds many improvements and features. For example, after the liquidity pool migration, Kingswap will add Layer 2 and Layer 3 implementations that are technological developments. There are also legal certainty, and fiat off-ramp improvements over Uniswap and Sushiswap.
For more information, you can consult the press articles by Bloomberg, Financial Post, Yahoo Finance, Hackernoon and Crowdfund Insider.

How to join the KingSwap Airdrop?
Tokens Per Airdrop Leaderboard based
Bounty contest End Date February 28th 2021, at 6 PM UTC
KYC KYC is not a requirement
Requirements to earn free crypto coins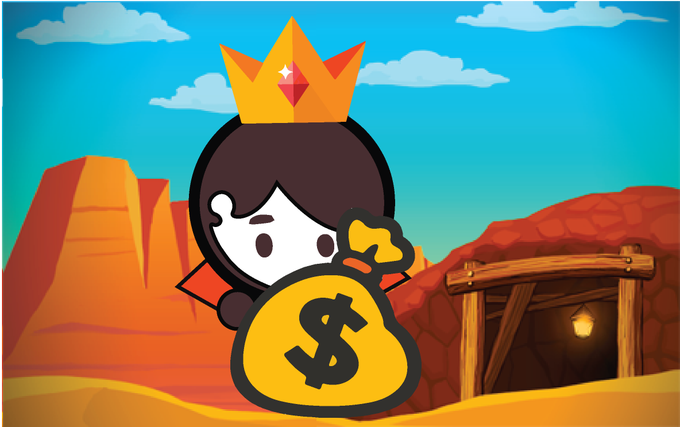 Native blockchain
Step-by-Step Guide KingSwap Bounty Contest
Visit the KingSwap Bounty contest page.
Register with your email and verify your email address.
Submit your Bitcoin & Ethereum Wallet addresses.
Follow KingSwap on Twitter.
Perform additional social tasks and earn more points.
Share your referral link for extra 50 points per each referral.
Contest winners will receive their reward based on position:
From the top 1 to 3 will receive the reward on their submitted BTC wallet address.
From the top 11 to 500 contestants will receive their reward on the submitted ERC20 wallet on registration.
Distribution to the winners will be after March 15th 2021.
If you like the KingSwap BOUNTY Contest, don't forget to upvote and comment below.
Estimated value
~$ 14,000 in total
Additional ICO information
Total Supply ~992,330,932.649 KING
Blockchain Standard ERC-20 based Utility Token
Headquarters Singapore
KingSwap Video