Sponsored
Koi Metaverse ($KOI) Airdrop
Koi Metaverse is giving away 600,000 $KOI tokens (~$ 30,000) to several lucky members of the community to commemorate the upcoming IDO.
🔸Rewards:
🥇 200K KOI tokens ($10k) - 1 winner
🥈 200K KOI tokens ($10k) - 5 winners (2k each)
🥉 200K KOI tokens ($10k) - 50 winners (200 each)

About Koi Metaverse

Koi Metaverse (Koiverse) is a Fish Farming blockchain game that combines token economy and NFT assets. It consists of a series of smart contracts, and all of the in-game assets belong to its players. Players can mine more SHELL tokens by collecting high mining power fish and grow them by spending SHELL, creating a positive self-circulation.
Koi Network is a next-generation infrastructure for issuing, trading, and liquifying GameFi NFTs from different chains like Ethereum, BSC and so on.
How to join the Koi Metaverse Airdrop?
Requirements to earn free crypto coins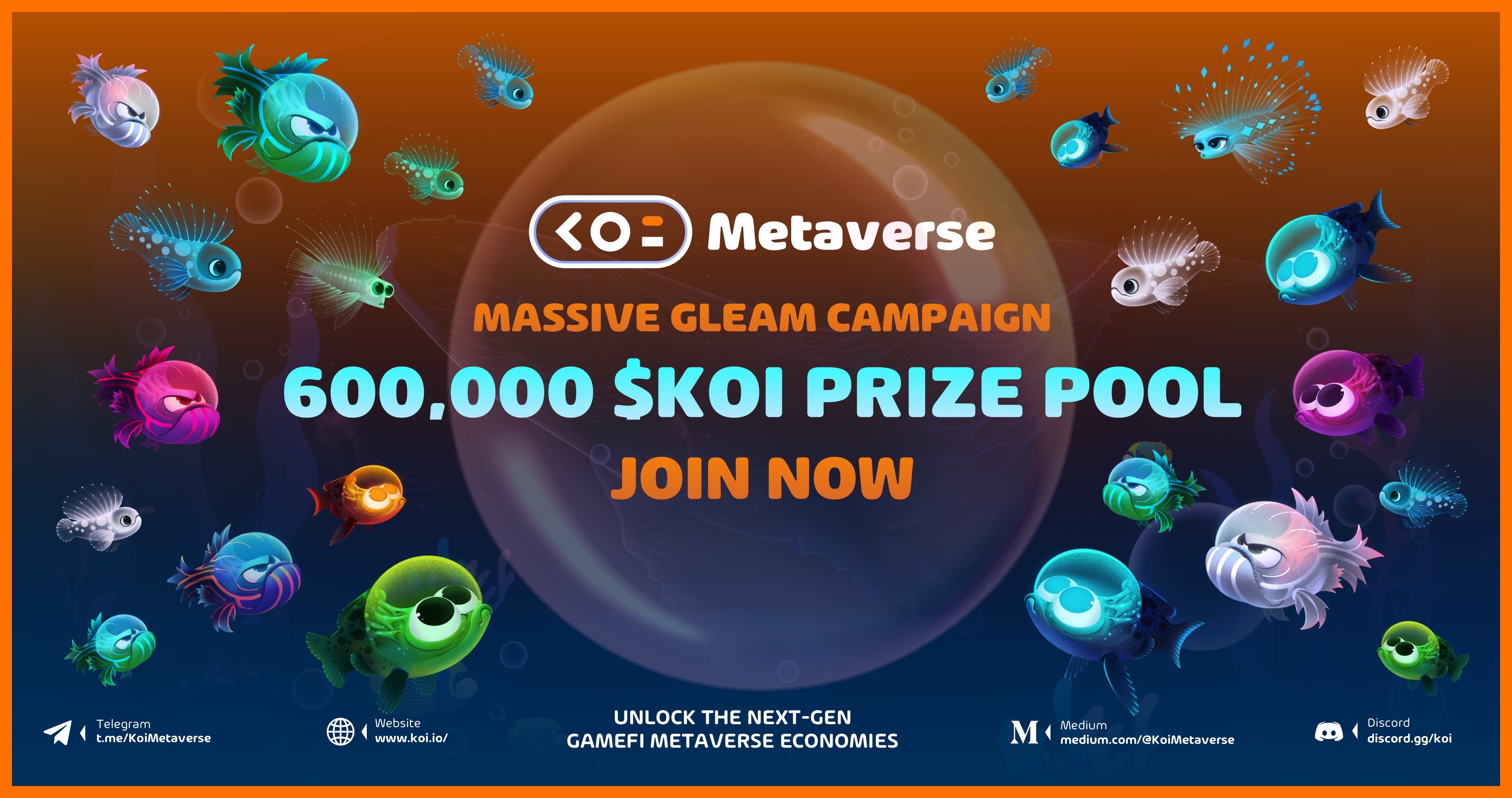 Native blockchain
Step-by-Step Guide ''Koi Metaverse Airdrop''
Login to the Koi Metaverse Airdrop page.
Visit Koi.io.
Follow @KoiMetaverse on Twitter & Retweet.
Follow @a_sultygova on Twitter.
Submit your Ethereum wallet address and details to the Gleam page.
▪️ The winners will be selected by lottery once they reach 50k followers on Twitter.
Like and share the Koi Metaverse Airdrop on your favourite SM!


When using decentralized applications (ÐApps), it's critical to remember that YOU are responsible for the security of your digital assets!
Disclaimer: Investors should take the time to research any given product before they invest their funds (DYOR).
Estimated value
~$ 30,000 Prize pool
Koi Metaverse - Trailer