Closed
Verified
KuCoinPlay (USDT) Airdrop
It looks like you are too late! This airdrop is closed
Looking for new airdrops?
Visit our Featured & New Airdrops pages.
KuCoin exchange has announced the official launch of KuCoinPlay. To celebrate the event, KuCoinPlay is launching its biggest campaign to date where they will be giving away 1,000,000 USDT in rewards to participants.
Prize pool: A total of 550 users will be rewarded, the top 500 users will be rewarded 1,000 USDT each and 50 users will be selected at random from all participants to win 10,000 USDT each.
About KuCoinPlay
KuCoinPlay is a place to discover blockchain projects and to win awesome prizes at the same time. KuCoinPlay rewards users for participating and supporting cryptocurrency projects through competitions and giveaways, where the top-performing participants win the top prizes.
The KuCoinPlay platform initially launched its beta version in 2019 to great success. Millions of tokens and coins have already been given away by some of the top projects in the market. Now, with the full launch of KuCoinPlay, users can expect to see more great projects and activities becoming available, offering even more ways to support promising projects and earn rewards.
KuCoin is a crypto exchange based in Hong Kong. Backed by foreign investment giants, KuCoin is the exchange of choice for five million global users.
For more information of interest, See the KuCoin Beginner's Guide & KuCoin Ambassador Program.
The previous KuCoin Airdrop was successfully completed.

Would you like to earn Ethereum with Airdrop Alert? Have a look at our ETH referral Airdrop!
How to join the KuCoinPlay Airdrop?
Total GiveAway 1,000,000 USDT
Referral program Leaderboard based
Airdrop End Date February 10, 2020 (UTC+8)
Requirements to earn free crypto coins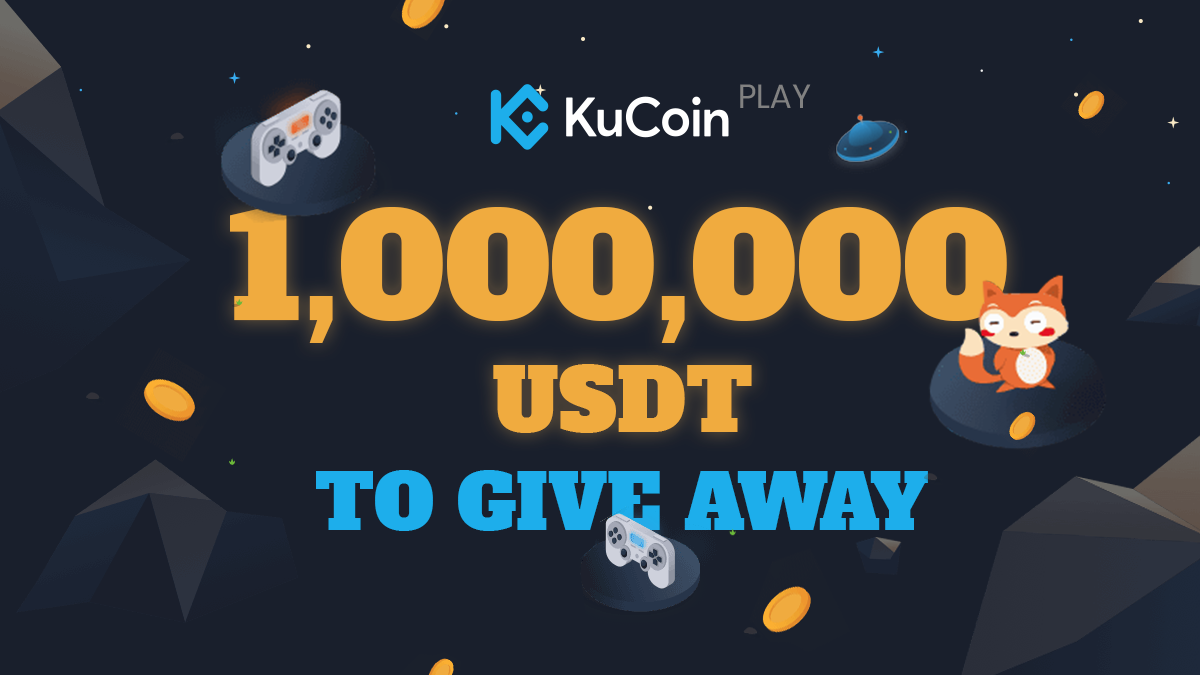 Native blockchain
Step-by-Step Guide KuCoinPlay Airdrop
Create an account on KuCoin & register for the KuCoinPlay Airdrop.
Verify your phone number & Log in to your account.
Select the "1 MILLION USDT Giveaway by KuCoin", and then click on "Earn Points".
Perform the different optional tasks to earn points. To qualify for the random rewards users must complete at least 1 task in the campaign.
Invite your friends to this competition and get 80 points for each referral.
For more info, please read the Official Announcement.

If you like the KuCoinPlay Airdrop, don't forget to upvote and comment below.
Estimated value
1,000,000 USDT in total
KuCoinPlay 1M USDT Giveaway FAQs Video