Closed
Unverified
KYC3 (UKYC) Airdrop
It looks like you are too late! This airdrop is closed
Looking for new airdrops?
Visit our Featured & New Airdrops pages.
KYC3 Airdrop is worth in total 8,000 UKYC tokens (~$ 8,000) and 2,000 EKYC tokens (~€ 2,000) which will be distributed among all participants. Invite friends to earn more stakes.
About KYC3
KYC3 gathers all the data risk management, business development and legal professionals need reliably, quickly and cost-effectively so you can focus on your customers needs.
Would you like to receive the latest free Airdrop Alerts? Join our Telegram or Twitter.
How to join the KYC3 Airdrop?
Tokens per airdrop n/a
Tokens per referral n/a
Team KYC Not completed by team yet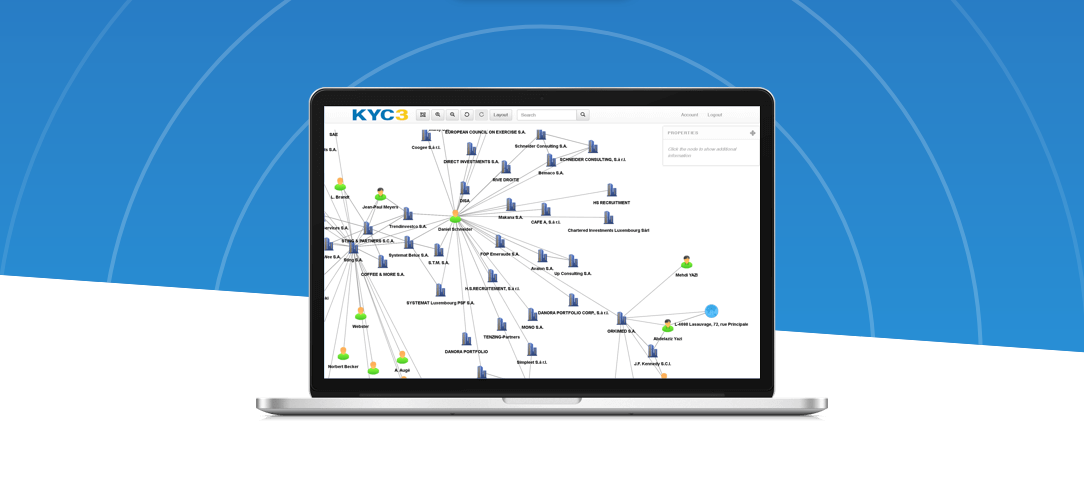 Native blockchain
Step-by-Step Guide KYC3 Airdrop
Register for the KYC3 Airdrop, by creating an account.
Verify your mail. (+1 stake)
Go to the KYC3 Airdrop form.
Join KYC3 on Telegram. (+1 stake)
Like/follow KYC3 on Facebook. (+1 stake)
Share a post on Facebook. (+ 1 stake, note: maximum 5 shares per week & maximum 2 shares per day)
Follow KYC3 on Twitter. (+1 stake)
Retweet KYC3 on Twitter containing this link. (+ 1 stake, note: maximum 5 tweets per week & maximum 2 tweets per day)
Follow KYC3 on Medium. (+ 1 stake)
Subscribe to KYC3 on YouTube. (+ 1 stake)
Invite friends to Telegram to earn 1 stake per referral. You can invite friends manually to our Telegram group or your friends enter your username in the referrer field.
Also, share your referral link from your dashboard of KYC3 and earn 50 KYC3 Points per referral, with a maxiumum of 8 referrals per day. Each friend you invite will also get 30 KYC3 points.
If you like the KYC3 Airdrop, don't forget to upvote and comment below.
Estimated value
n/a
Additional ICO information
Token Price UKYC 1 UKYC = $1
Token Price EKYC 1 EKYC = €1
Total Supply UKYC 2,500,000 UKYC
Total Supply EKYC 2,500,000 EKYC
Token Sale 28 April 12h00 GMT
Headquarters Luxembourg
KYC3 Video