Verified
Ledger x TRON (TRX & Ledger Nano X) Airdrop
Ledger x TRON Contest is worth 4400 USD in TRX coins and 100 Ledger Nano X. You can now manage and stake your Tron (TRX) assets on Ledger Live!

There will be 100 lucky winners in total. Invite friends and family to earn more points. The prizes will be distributed as follow:
1st Reward: $2000 in TRX and 1 Ledger Nano X
2nd Reward: $1000 in TRX and 1 Ledger Nano X
3rd Reward: $700 in TRX and 1 Ledger Nano X
4th Reward: $500 in TRX and 1 Ledger Nano X
5th Reward: $200 in TRX and 1 Ledger Nano X
6th to 100th rewards: 1 Ledger Nano X

About Ledger and TRON
Ledger is a French company launched in 2014 by experts in the field of embedded security and cryptocurrency technology. Their first product was launched in December 2014 and has been improved over time. Ledger aims at securing the new disruptive class of crypto assets: Financial assets like cryptocurrencies or Initial Coin Offerings (ICO), Data assets like sensors, Internet of Things (IoT) devices, and Digital identities like second-factor authentication or passwordless login (See more).
TRON is the world's largest decentralized network and new projects like Project Atlas will connect BitTorrent to the world of Blockchain, enabling faster downloads and torrent lifetimes, creating a tokenized content ecosystem that benefits 100M+ existing users. TRX coin is listed on CoinTracker.

Would you like to earn Ethereum with Airdrop Alert? Have a look at our ETH referral Airdrop!
How to join the Ledger x TRON Airdrop?
Total GiveAway 4400 USD in TRX & 100 Ledger Nano X
Total Winners 100 Random Winners
KYC KYC is not a requirement
Requirements to earn free crypto coins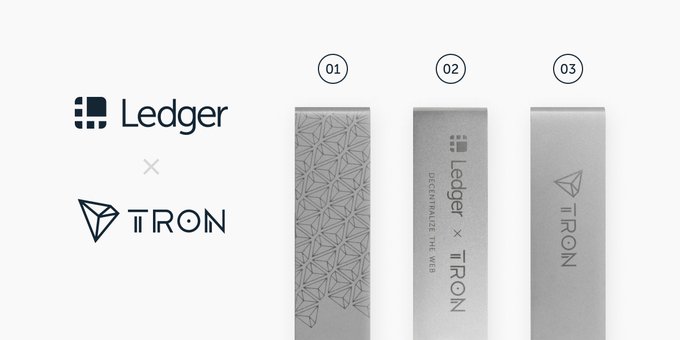 Native blockchain
Step-by-Step Guide Ledger x TRON Contest
Go to the Ledger x TRON Contest page.
Enter your name & e-mail address, sign up and verify your mail.
Now complete as many different tasks as you can to earn points.
Invite friends and family to earn 100 points for each referral. 100 winners will be randomly selected among eligible participants. Keep in mind that the more points you have, the better your chances of winning.

For more information regarding the Contest & Rules, check the Official Announcement.

If you like the Ledger x TRON Contest, don't forget to upvote and comment below.
Estimated value
~$ 12,000 in Total
Ledger x TRON Video