Closed
Verified
Litecoin by Huobi Wallet (LTC) Airdrop
It looks like you are too late! This airdrop is closed
Looking for new airdrops?
Visit our Featured & New Airdrops pages.
Huobi Wallet is airdropping 188 LTC coins (~$ 14,000) to Celebrate their 1-year Anniversary. All the qualified participants will share 188 Litecoin equally.

About Huobi Wallet

Huobi Wallet is a professional Multi-chain light wallet by Huobi Exchange. Based on the combined security expertise and technology development of the Huobi Group in the field of the blockchain, Huobi Wallet guarantees the security of the assets of global users from multiple dimensions and provides Digital Asset Management (DAM) services that are simple, convenient, and secure. 14+ blockchain currencies and countless tokens are supported and users have full control over their assets since they manage their own private keys. Huobi Exchange is listed on CoinMarketCap.

Would you like to receive the latest free Airdrop Alerts? Sign up for our newsletter.
How to join the Litecoin by Huobi Wallet Airdrop?
Tokens Per Airdrop All participants will share 188 LTC equally
Entries per Referral No Referral Program
Airdrop End Date Sept 30th 12:00, GMT +8
Requirements to earn free crypto coins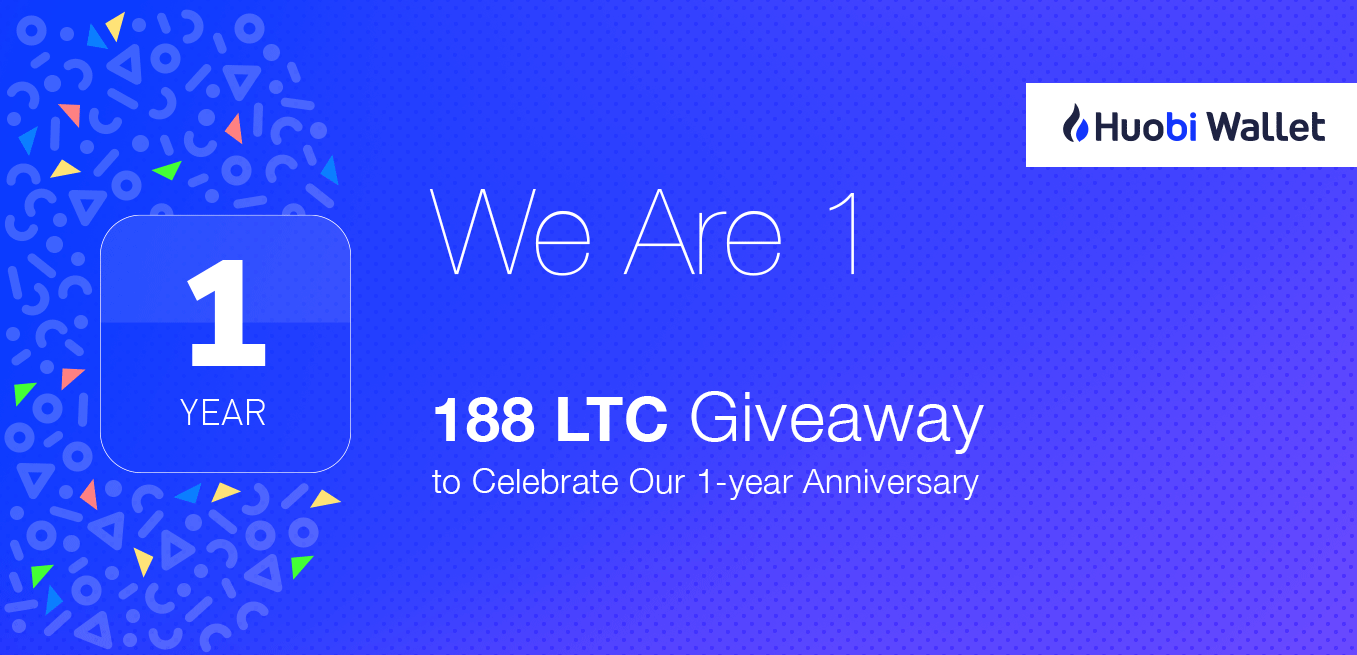 Native blockchain
Step-by-Step Guide Litecoin by Huobi Wallet Airdrop
Visit the Huobi Wallet Airdrop form.
Download Huobi Wallet and create a Litecoin address for receiving LTC.
Follow @HuobiWallet on Twitter & Retweet this Tweet and tag 5 five friends.
Submit your Huobi Wallet LTC address & Twitter ID to the Airdrop form.
Note: Reward will be airdropped before Oct 30th. The maximum amount of LTC an individual participant could get is no more than the market value of 10 USDT on Sept 30th.

For more information regarding the Airdrop & Rules, See the Official Announcement.

If you like the Litecoin by Huobi Wallet Airdrop, don't forget to upvote and comment below. And if you're looking for more free airdrops, have a look at NVM to claim gold tokens!
Estimated value
~$ 14,000 in total
Huobi Wallet Video