Verified
Maiar Wallet (EGLD) Airdrop
Maiar Giveaway challenge is worth ~$ 15,000 prize pool in EGLD tokens for the Top 20 lucky winners based on their positions. Maiar is now the fastest Bitcoin wallet!

About Maiar

Maiar is a digital wallet and global payments App, powered by Elrond, that is reimagining the way we interact with money, allowing you to exchange and securely store crypto on your mobile phone. Maiar offers a digital identity layer that starts with a service mapping the phone number to a wallet address while preserving privacy and allowing users to send money to friends and family via their address book.
Elrond is a complete rethinking of public blockchain infrastructure, specifically designed to be secure, efficient, scalable, and interoperable through Adaptive State Sharding and Secure Proof of Stake (SPoS). Developers can use it to create decentralized applications and run smart contracts. The wide public can use Elrond as a user-friendly gateway to the digital economy.
How to join the Maiar Wallet Airdrop?
Total GiveAway $15,000 in eGOLD tokens
KYC KYC is not a requirement
Airdrop End Date 25 June, 2021
Requirements to earn free crypto coins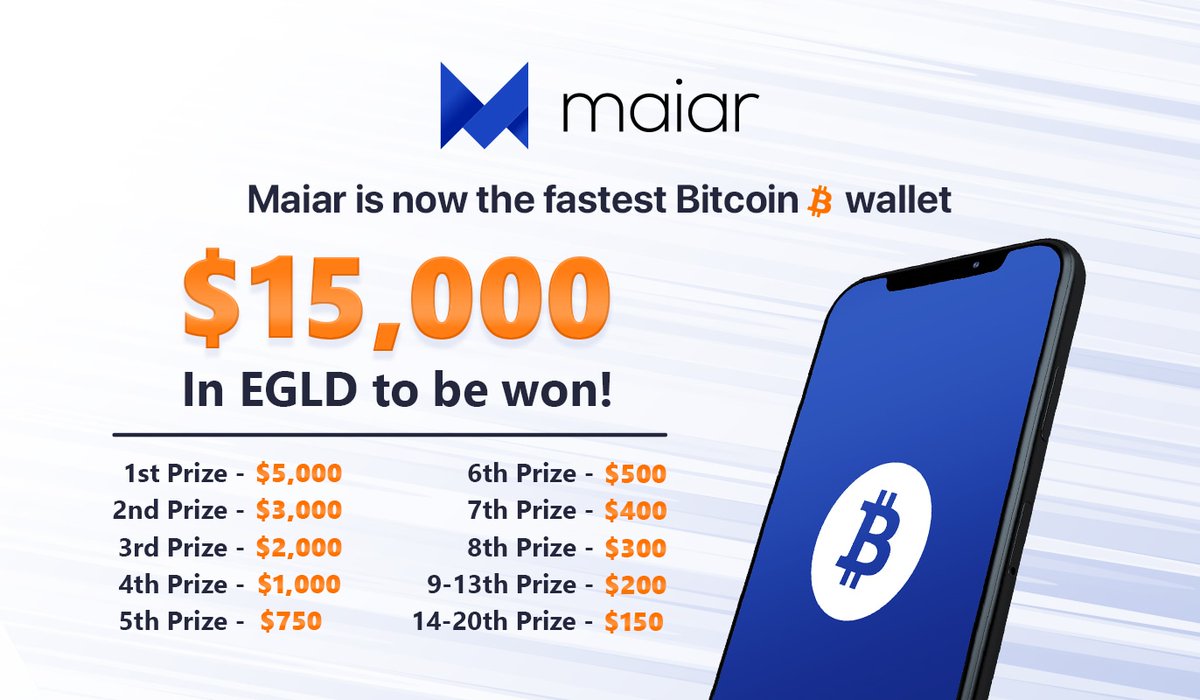 Native blockchain
Step-by-Step Guide ''Maiar Giveaway''
Log in to the Maiar Airdrop page.
Create your @herotag. You will have to back up your seed phrase.
Follow @ElrondNetwork on Twitter.
Follow @getMaiar on Twitter.
Follow @BeniaminMincu on Twitter.
Complete more social tasks for extra entries.
Share your referral link to get more entries.
If you like the Maiar Giveaway, don't forget to Like/Comment below.
Disclaimer: Investors should take the time to research any given product before they invest their funds (DYOR). ''Buy Crypto with a Credit Card''
Estimated value
~$ 15,000 in Total
Maiar App & Elrond Network Video Review