Verified
Melodity ($MELD) Airdrop
Melodity Airdrop Giveaway prize pool is worth 1,100,000 $MELD tokens (more than $25,000). Don't miss this huge opportunity. Be the first one to own Melodity™ as the Airdrop reward!

About Melodity

Melodity is a project born in Italy as the new rival of the major streaming and promotion platforms for musicians, with the aim of innovating the music industry through the use of blockchain technology to change how independent Musicians earn revenue from their creations giving them the freedom to monetize while increasing their visibility in the musical scene.
How to join the Melodity Airdrop?
Requirements to earn free crypto coins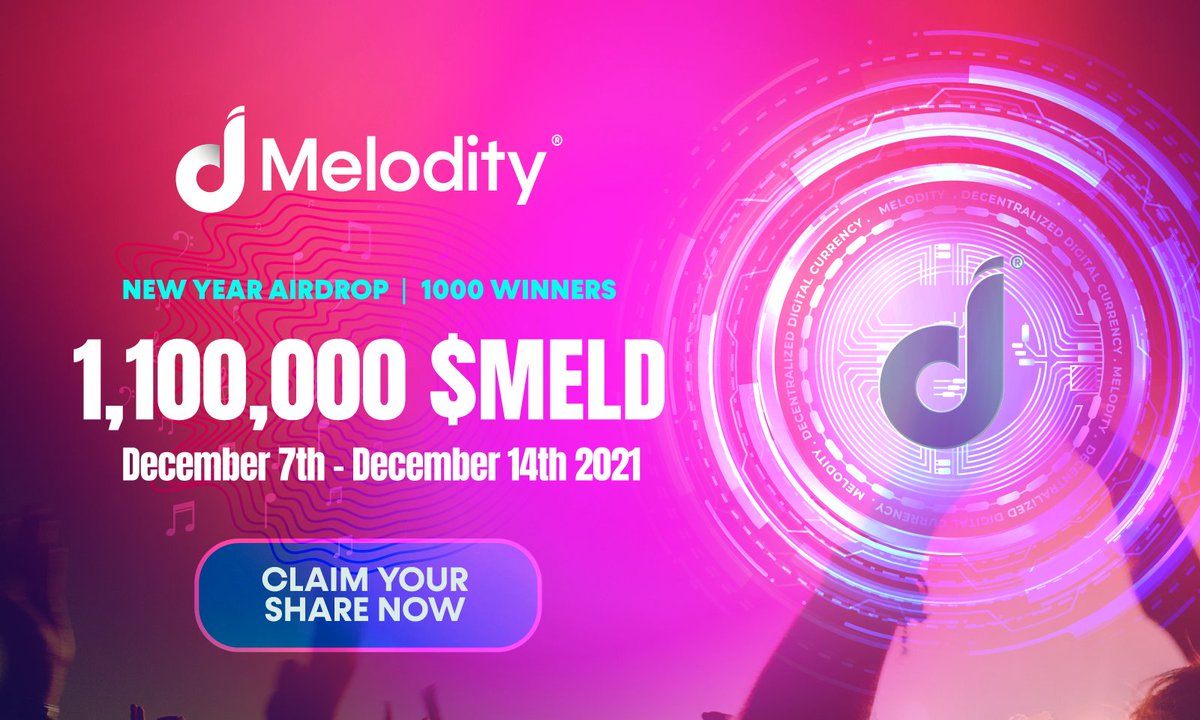 Native blockchain
Step-by-Step Guide ''Melodity Airdrop''
▪️ ​Top 3 referrals will receive 5,000 $MELD each
▪️ Top 17 referrals will receive 3,000 $MELD each
▪️ Top 33 referrals will receive 1,000 $MELD each

Like and comment below if you like the Melodity Airdrop!
When using decentralized applications (ÐApps), it's critical to remember that YOU are responsible for the security of your digital assets!
Disclaimer: Investors should take the time to research any given product before they invest their funds (DYOR).
Estimated value
~$ 25,000 Prize pool