Verified
Meryt (MRT) Airdrop
Meryt Airdrop Giveaway prize pool is worth $50,000 in $MRT tokens. Get in early and be involved with the hottest protocol in the DeFi arena and win up to $5000 worth of $MRT!!

About Meryt

Meryt is a new type of user-friendly, reputation-based protocol which values effort and skill as equal to wallet size, empowering a meritocratic society. The Meryt Foundation is the Genesis Decentralised Meritocratic Organisation (gDMO) that aims to reinvent human interaction, by aligning incentives to build, innovate and collaborate with others. Meryt operates on a "Meritocracy".

The Meryt Foundation today is brought to you by the team behind Pynk, whose founders are strong supporters of blockchain, DeFi technologies, and decentralised decision-making. Pink.io is an FCA regulated fintech app whose vision is to 'empower people everywhere to collaborate and create a more sustainable financial future for all.
How to join the Meryt Airdrop?
Requirements to earn free crypto coins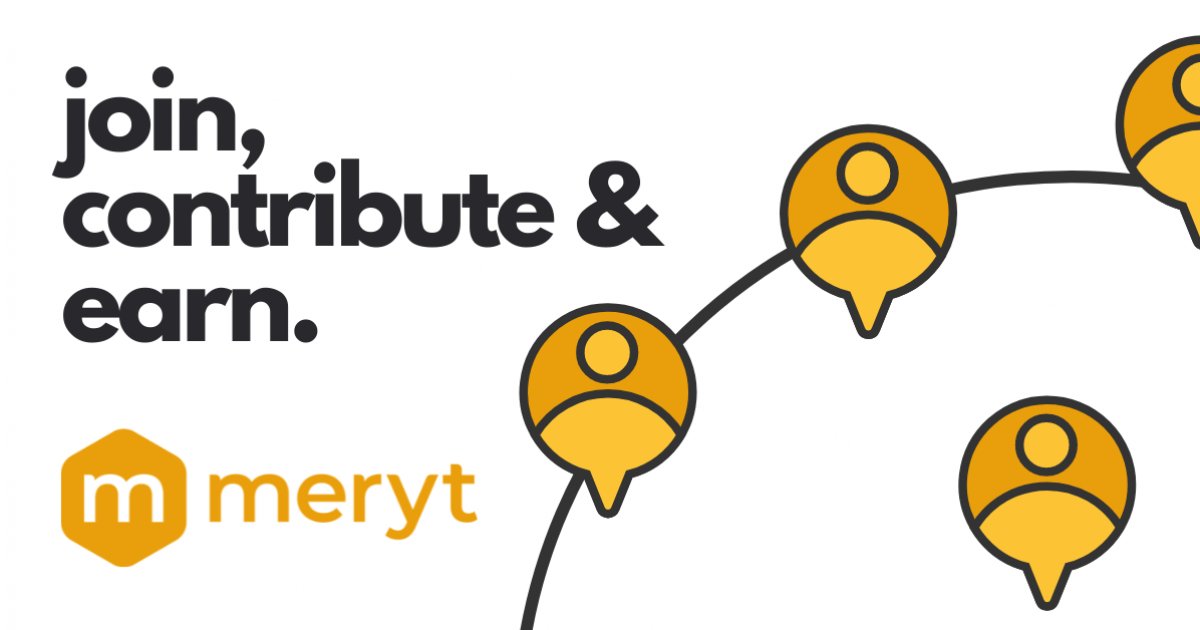 Native blockchain
Step-by-Step Guide ''Meryt Airdrop''
Visit the Meryt Airdrop page.
Submit your details to Participate in the Contributor Rewards Program.
Confirm your email (You'll get a bonus for doing so).
Accumulate points over the course of the competition, you can climb the ranks of the leaderboard and win incredible prizes! 💰
There are also some daily tasks, and each week we will be adding new ways to earn points! So, keep checking back to keep earning points!
Earn points every single time you refer a friend.
The competition will end on 15/01/2022. The leaderboard will be finalized and we will contact the prize-winners shortly afterwards. They plan to release more info on the $MRT token in the near future. Stay tuned!
If you like the Meryt Airdrop, don't forget to like and comment below!


Disclaimer: Investors should take the time to research any given product before they invest their funds.
Estimated value
~$ 50,000 Prize pool