Featured
Verified
mHealthCoin (MHEC) Airdrop
It looks like you are too late! This airdrop is closed
Looking for new airdrops?
Visit our Featured & New Airdrops pages.
mHealthCoin Airdrop is worth up to 1400 MHEC tokens (~$ 14). Share your referral link to earn 100 MHEC tokens (~$ 1) for every referral.
There are mandatory tasks to earn 600 MHEC tokens and bonus tasks to earn additional 500 MHEC tokens. Complete all tasks to get an extra of 300 MHEC tokens.
About mHealthCoin
mHealthCoin aims to build an ecosystem that users get benefits from maintaining a healthy body, in addition to being healthy. Their mobile application, connected with the smart wearable devices, collect health information to claim token award from their token store. Users can claim rewards from them and their partners using the token. In later phrase, being healthy becomes a mining activity. mHealthCoin, an ERC-20 compatible coin, is awarded when users keep healthy habits, like drinking water, sleeping well, exercising, with the mobile applications. The coin will be well recognized by different parties internationally as the project advances.
Besides economic benefits, the ecosystem also forms a positive feedback loop on being healthy using state of the art technology stack. All health data from the users will be securely stored on blockchain for AI analysis. AI agent analyzes the data and provide each user personalized advice on being healthy. It also finds out the suitable products and services from their partner companies for targeted marketing. There is also a chatbot to answer health related questions from users and provide personal advice.
The healthier the users are, the more encouragements and custom benefits they receive.
How to join the mHealthCoin Airdrop?
Tokens per airdrop up to 1,400 MHEC
Tokens per referral 100 MHEC
Team KYC Yes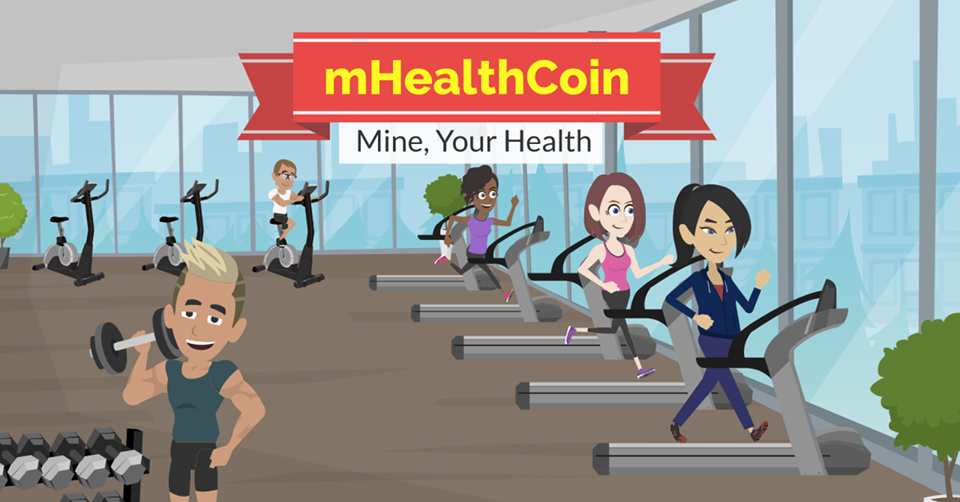 Native blockchain
Step-by-Step Guide mHealthCoin Airdrop
Chat with the mHealthCoin Airdrop Telegram bot.
Submit your personal details and Ethereum Address to the bot & complete human verification. (Mandatory)
You earned now 600 MHEC tokens.
Follow mHealthCoin on Twitter & retweet the last tweet. (Optional, + 200 MHEC)
Follow Florian on Twitter. (Optional, +100 MHEC)
Like/follow mHealthCoin on Facebook. (Optional, +200 MHEC)
Join Florian Group on Telegram. (Optional)
Complete all tasks to receive the bonus and earn a total of 1400 MHEC tokens.
Share your referral link to earn additional 100 MHEC tokens per referral.
If you like the mHealthCoin Airdrop, don't forget to upvote and comment below.
Estimated value
~$ 14 + referral
Additional ICO information
Token Ticker MHEC
Token Type Utility
Country Hong Kong
mHealthCoin Video