Closed
Verified
MyCointainer (masternodes) Airdrop
It looks like you are too late! This airdrop is closed
Looking for new airdrops?
Visit our Featured & New Airdrops pages.
MyCointainer is giving away 50 shared masternodes and a prize pool of $250 in Bitcoin to the top 3 referrals. First top referrer will receive free BTC worth $150 and the third and second top referrer will receive $50.
Don't know what masternodes are? Check out our blog about masternodes.
Note: in order to get rewarded for this Airdrop, you need to make a deposit.
About MyCointainer
MyCointainer is a solution designed especially for newcomers to enable an easy access to the cryptocurrency world. They want everyone to equally benefit from rewards that come from various digital assets and as a results speed up the advent of crypto adoption worldwide. MyCointainer believes that by providing a great value to their customers, product design excellence and education they can help both people and industry to achieve the win-win scenario.
How to join the MyCointainer Airdrop?
Requirements to earn free crypto coins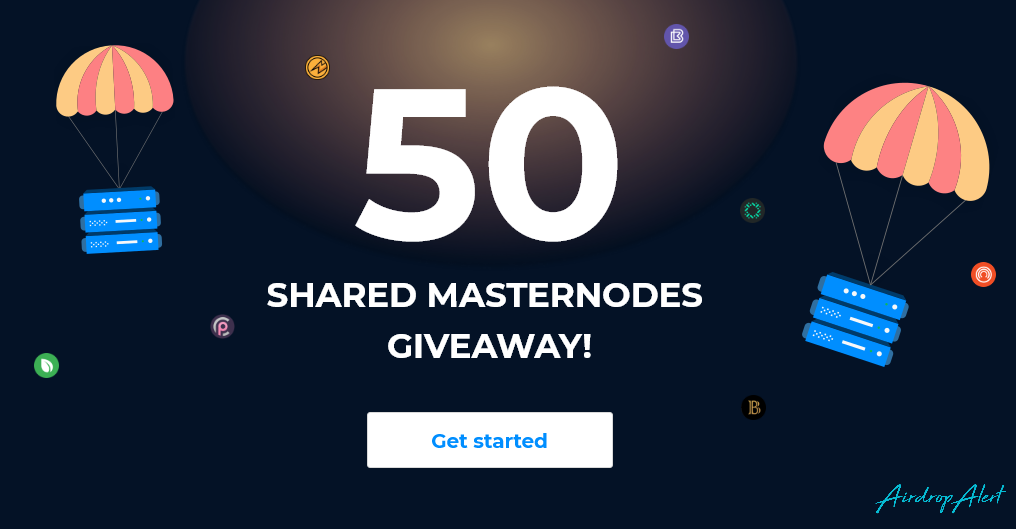 Native blockchain
Step-by-Step Guide MyCointainer Airdrop
Register for the MyCointainer Airdrop, by creating an account.
Verify your mail.
Go to the MyCointainer Airdrop form. Note: if the form is not showing correctly, please try to disable blockers.
Join MyCointainer on Discord.
Make a deposit on MyCointainer. Pick any coin you wish to make a deposit. There is no minimum or maximum ammount. Your deposit will be used to create a Masternode from which you will receive rewards. For example, if you deposit 500 coins and a masternode requires 5000, they will complete the 4500 coins to get you a masternode and get far better rewards. They will also share rewards randomly from the masternode they create to the entire community. There is a cap of 3 masternoders per 1 user.
Refer friends so you can enter the prize pool of $250 worth of Bitcoin.
Note: All points of the airdrop form are mandatory to participate. You must stake for at least 3 months on which time your deposit will be locked. If you wish to make a withdrawal it will happen on the first day after 3 months period. All 50 masternodes will be created unitl 15th of September 2019. Giveaway applies to new accounts only.
If you like the MyCointainer Airdrop, don't forget to upvote and comment below.
Estimated value
n/a