Featured
Unverified
Nexxo Video Campaign (NEXXO) Airdrop
It looks like you are too late! This airdrop is closed
Looking for new airdrops?
Visit our Featured & New Airdrops pages.
Nexxo Video Campaign is giving away a total of 18 million NEXXO tokens to users who create a video about Nexxo. The top 3 most liked and shared videos will earn the following rewards:
#1 Winner will receive 10,000,000 NEXXO tokens (~$ 8,300).
#2 Winner will receive 5,000,000 NEXXO tokens (~$ 4,150).
#3 Winner will receive 3,000,000 NEXXO tokens (~$ 2,490).
About Nexxo
Nexxo is a global leader in financial technology solutions for small businesses in emerging markets, with innovative products in payroll, payment gateway, wages protection system (WPS), point of sale (POS) devices and e-commerce. Nexxo is the trusted partner for SMEs for all their financial technology needs. Nexxo is rated 3.7/5 on ICO bench.
Want to learn more? Have a look at our review of Nexxo
How to join the Nexxo Video Campaign?
Create a video about Nexxo and include the three video contents as described below.
Submit your video on NEXXO Video bounty page.
You have to log in to your NEXXO account, or sign up if you have not an account yet.
Video contents
-Top 3 reason why you think Nexxo is different than other projects.
-Your prediction of the NEXXO token price in December 2019.
-What would you do with your money, if you would become a millionaire from Nexxo tokens?
Rules
-You must have a Nexxo.io account
-Content must be of relevant industry topic and reflect positivity about NEXXO
-Only original content will be accepted. Video length to be at least 1½ minutes, in English only.
-Campaign runs from Dec 1st - Dec 31st
If you use the ''CLAIM AIRDROP'' button below to claim the Nexxo Video Campaign Airdrop, it will automatically show on the main page with a purple check mark. So you can easily track which airdrops you joined and which ones you need to join.
Also check out the current Nexxo Airdrop.
How to join the Nexxo Video Campaign Airdrop?
Campaign date Dec 1st - Dec 31st
Team KYC Yes
ICO price 1 NEXXO = 0.00083 USD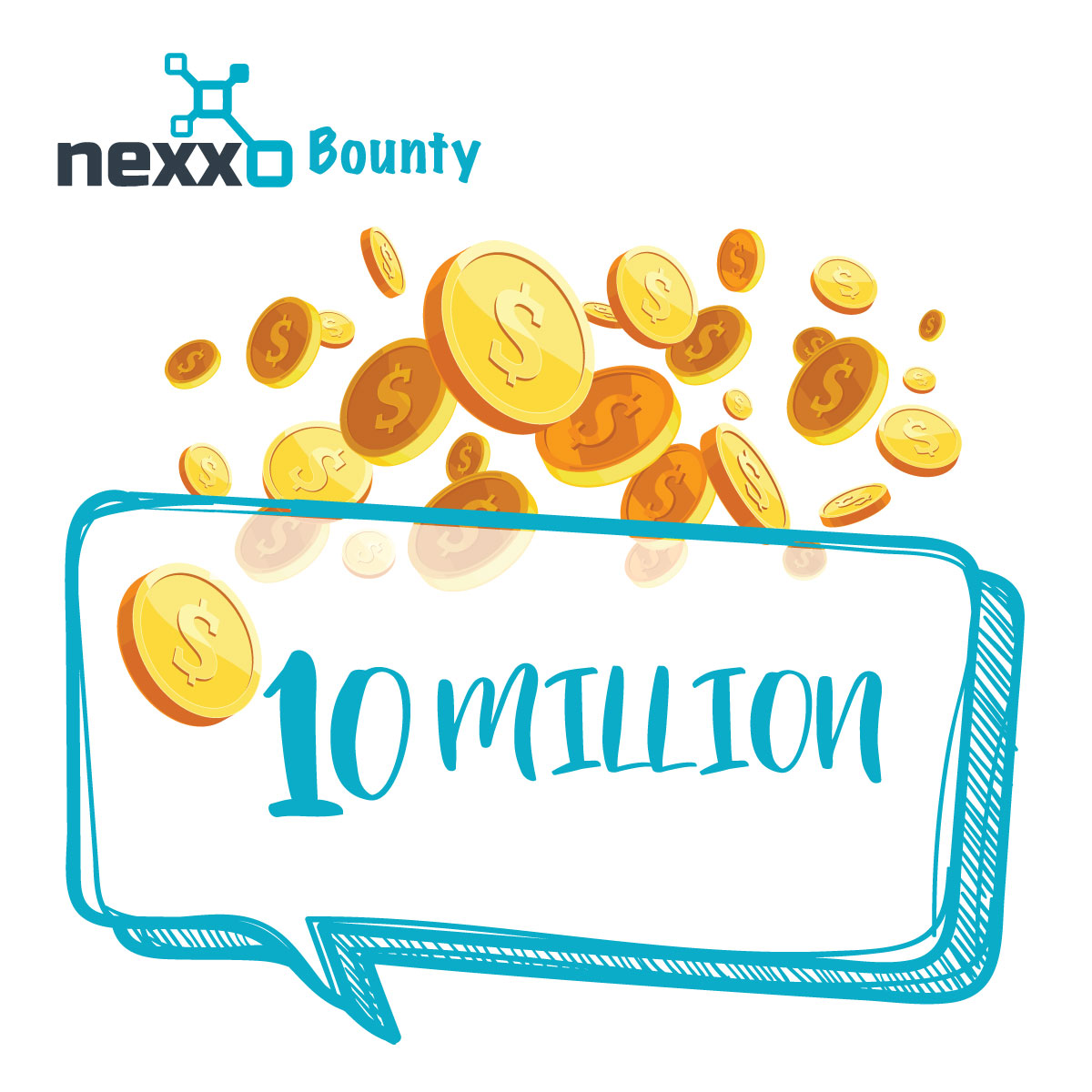 Native blockchain
Estimated value
Up to 10,000,000 NEXXO tokens (~$ 8,300)
Additional ICO information
Pre-sale Date October 31st 2018 - December 1st 2018
Public Sale Date December 1st 2018 - December 31st 2018
Soft Cap US$ 10,000,000
Hard Cap US$ 44,285,714
Token for Sale 60%
Platform ERC 20
NEXXO Video