Unverified
Chainmonsters (NFT)
Play to Earn NFT's, buy your alpha acces for $30,-, Earn additional rewards by pledging
About Chainmonsters
Chainmonsters is reaching it's alpha-6 update in augustus, which will be the largest update yet. The update will add major features to this MMORPG, just like the update in July added NFT's to the ecosystem. Collect the 25-alpha exclusive NFT's and get ahead of the competition!
This massive multiplayer online RPG allows players to explore, battle, catch and trade all different kinds of monsters to be able to counter your opponent. It's like a classic monster-catching game like Pokemon, but it adds an extra layer to the gameplay thanks to the Flow blockchain. This brings the opportunity for cross-platform play and it makes your items, progress, inventory and chainmons always available on the blockchain.

Read more about Play 2 Earn games in our blog.
How to join the Chainmonsters ?
Play to Earn NFT's
Collect them all >25 unique chainmonsters
Online MMORPG
Requirements to earn free crypto coins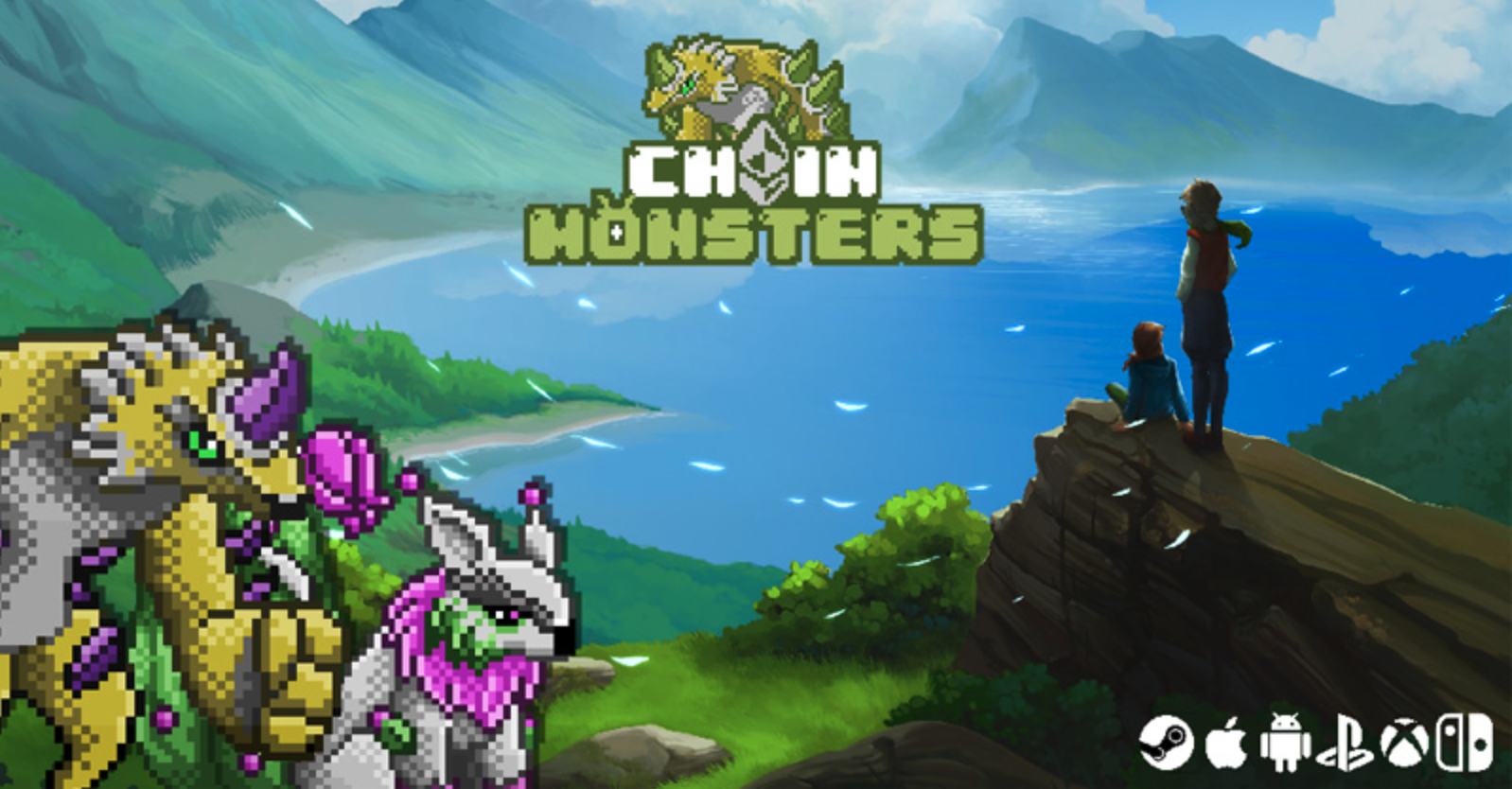 Native blockchain
How to 'Play to Earn in Chainmonsters'
Go to their website
Register your account
Go to their store
Buy your acces to the alpha version for $30,- by card
Start playing to earn on steam, ios and android. Collect the 25-aplha exclusive NFT's and prepare yourself for launch!
Earn more rewards by pledging
If you like Chainmonsters, like and comment below!
Disclaimer: Investors should take the time to research any given product before they invest their funds.
Estimated value