Verified
Legend of Arcadia (LOA Alpha Badge -> $USDT)
Attention all gamers! Legend of Arcadia is launching its Alpha Test on March 24th, and to celebrate, they're giving away 1,000 whitelist spots.
Plus, each participant will win up to $200 in $USDT tokens! Collect LOA Alpha Badges to secure your spot in the alpha test and win big. Don't miss out on this opportunity to be one of the first to experience the Legend of Arcadia Alpha Test.

About Legend of Arcadia

Legend of Arcadia is a free-to-play and play-to-earn strategy-casual action card game built on the BNB chain that combines a traditional gaming experience with Web3 GameFi 2.0. In addition to experiencing the game's immersive universe, players can also boost yield through staking, battling, and mining.
The fantastic game universe of LOA is centered on a fictional colony of small, toy-like, humanoid creatures resembling toys-henceforth referred to as toy heroes (in-game playable NFT characters). The aim of the game is to collect and raise different kinds of toy heroes (8 classes and 6 factions of toy heroes in total) and earn rewards through gameplay.
How to join the Legend of Arcadia ?
Requirements to earn free crypto coins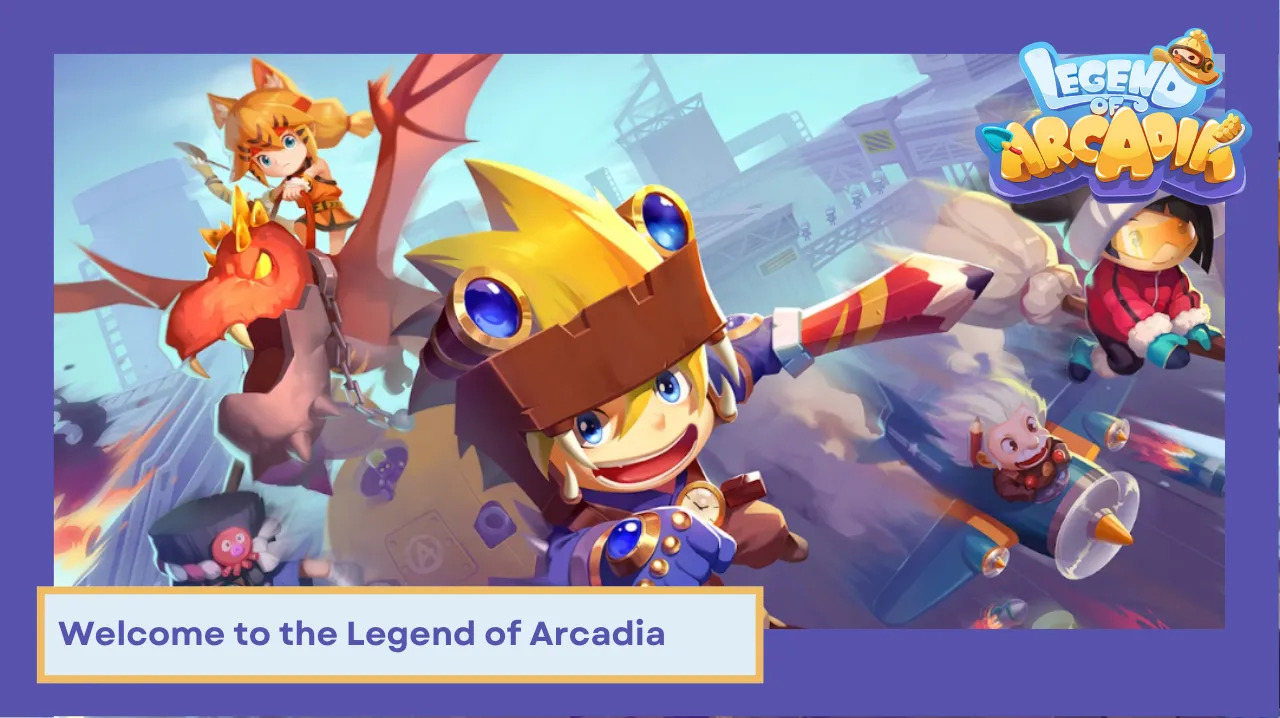 Native blockchain
Step-by-Step Guide ''Legend of Arcadia Alpha Test Whitelist''
Go to the Legend of Arcadia Gleam page.
Follow @LegendofArcadia on Twitter + Tweet. Stay tuned to Twitter announcements for more information about additional campaigns.
Join Legend of Arcadia on Discord. There are more campaigns on Discord to earn additional Arcadia Alpha Badges.
Submit your BSC wallet address & Refer friends to earn extra entries.
Collect as many Arcadia Alpha Badges as possible before Mar 20th. You can check your Alpha Test Whitelist status on Mar 21st.

▪️ A total of 2,000 Arcadia Alpha Badges are available, 1800 through lucky draws, and 200 for top referrers. They will publish the Whitelist winners on Mar 21st and start the Alpha Test on Mar 24th. The more Arcadia Alpha Badges you get, the bigger your chance to obtain the rewards below by lucky draws:
● Alpha Test Whitelist
● $500 Cash Lucky Draw
● Genesis Blind Box Collection Mint Access (SSSR hero NFTs)
● Beta Test Whitelist
● INO Blind Box Whitelist

* The Legend of Arcadia team will hold several AMAs with various communities before the Alpha Test. Keep an eye out for upcoming AMAs and participate to earn Alpha Badges!

When using decentralized applications (ÐApps), it's critical to remember that YOU are responsible for the security of your digital assets!
Disclaimer: This content is not intended to be financial advice. Investors should take the time to research any given product before they deposit or invest their funds.
Estimated value
~$ 3,500 Prize Pool
Legend of Arcadia - Trailer