Verified
QR68 ($QR68 + $USDT + OAT)
Get ready for a sensational giveaway! @BSC_Daily and @QR68Arbitrum are teaming up to give away 150,000 $QR68 tokens and 500 $USDT to 20 lucky OAT Holders.
Plus, early participants will have an even greater chance to join an exclusive upcoming Airdrop & Giveaway for OAT holders. Don't miss out on this exciting opportunity to boost your crypto portfolio!

About BSC Daily & QR68

QR68 is a true DeFi Crypto solution that is designed for easy and quick payments over QR codes. In order to facilitate private, peer-to-peer transactions, QR68 utilizes a private blockchain network that is effective and decentralized. To put it simply, QR68 enables fast and convenient transactions without the need for intermediaries or banks.
BSC Daily mission is to keep readers updated with the latest news & projects in the fast-changing crypto space; as well as help them understand the fundamentals. They're providing basic guides for beginners as well as in-depth and advanced guides for crypto geeks.
How to join the QR68 ?
Requirements to earn free crypto coins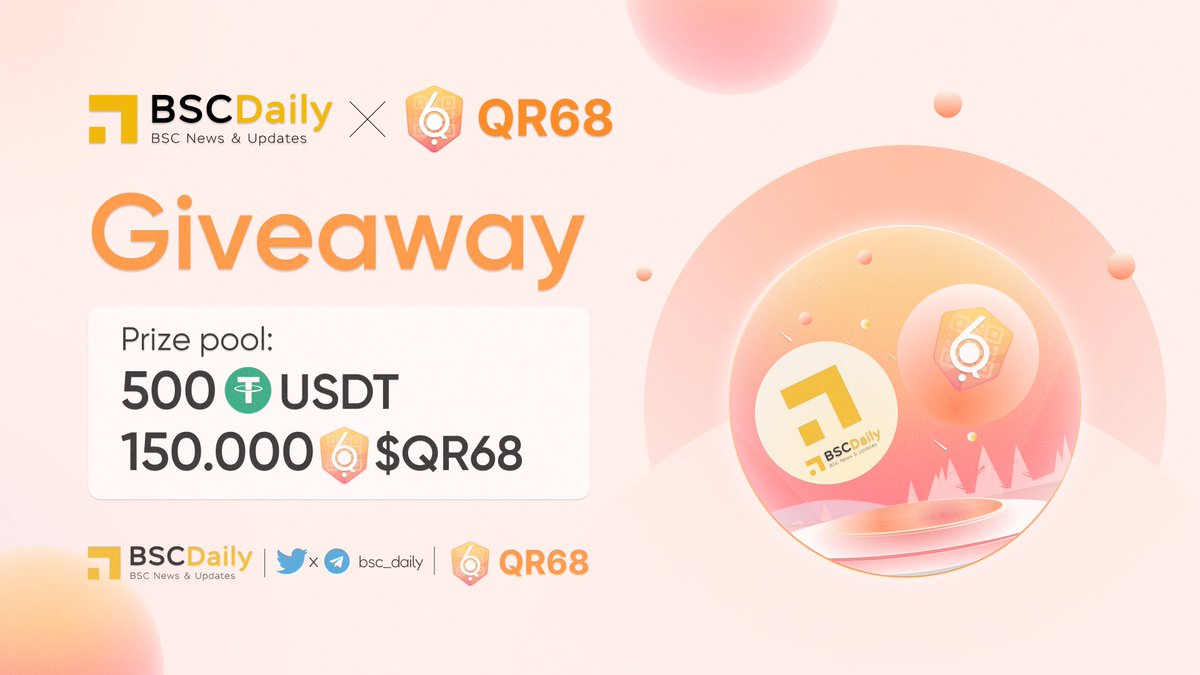 Native blockchain
Step-by-Step Guide ''QR68 x BSC Daily Giveaway''
Visit the QR68 Giveaway page, powered by Galxe.
Follow @BSC_Daily & @QR68Arbitrum on Twitter + Like & RT.
Claim your Free OAT NFT. The Minting transaction fee is covered by Galxe.
In addition, you can join the QR68 Crew3 campaign, Level up to #9 and be immediately qualified for 250 $QR68 tokens.

▪️ 20 lucky OAT Holders will split the prize pool worth 150,000 $QR68 tokens and 500 $USDT. Good luck!
When using decentralized applications (ÐApps), it's critical to remember that YOU are responsible for the security of your digital assets!
Disclaimer: This content is not intended to be financial advice. Investors should take the time to research any given product before they deposit or invest their funds.
Estimated value
N/A
Additional ICO information
Total Supply 10,000,000 $QR68
Blockchain BNB Smart Chain
Presale Start Time 12 March on PinkSale.Finance
QR68 - A Crypto Payment Solution - Video