Closed
Verified
NOS (XNOS) Airdrop
It looks like you are too late! This airdrop is closed
Looking for new airdrops?
Visit our Featured & New Airdrops pages.
NOS Initiative Airdrop is worth up to 30 XNOS coins (~$ 0.25). Share your referral link to earn 10 XNOS coins (~$ 0.08) for every referral, up to 9 referrals.

About NOS Initiative

NOS is a non-profit outreach campaign for Nollar powered by the FREE distribution of XNOS. NOS has recruited the world top professionals in payment systems, macroeconomics, and internet technologies in order to increase awareness about instant and feeless stable coins, incentivized by the distribution of XNOS, the decentralized cryptocurrency of the NOS network. XNOS is listed on CoinGecko and being traded at the TxBit.io exchange.
How to join the NOS Airdrop?
Tokens Per Airdrop Up to 30 XNOS
Tokens Per Referral 10 XNOS
Total Supply allocated for Airdrop 500 Million XNOS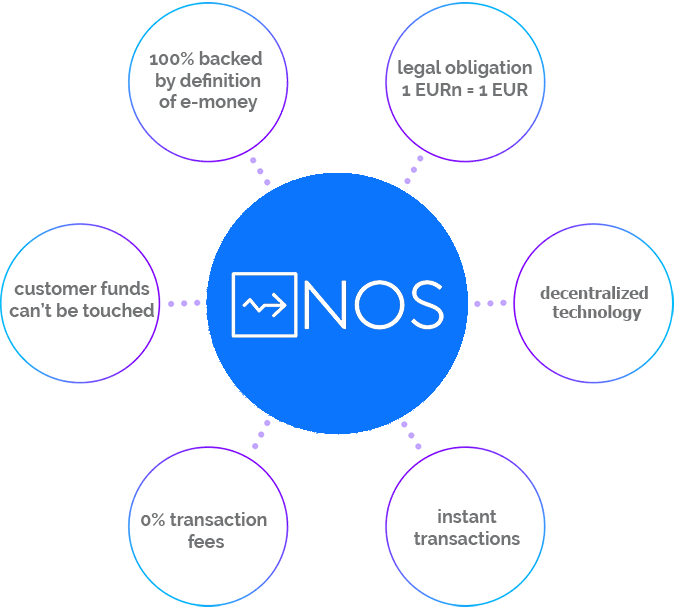 Native blockchain
Step-by-Step Guide NOS Airdrop

Sign up an account on the NOS Airdrop website. By invitation only, so you have to find an invite link on their Twitter, Telegram or Facebook. (+10 XNOS)
Complete the early KYC. (+20 XNOS)
Invite up to 9 friends using your referral link to earn 10 XNOS coins for each.
If you like the NOS Airdrop, don't forget to upvote and comment below.
Estimated value
~$ 0.25 + referral
Additional ICO information
Crowdsales No ICO
Exchange price 1 XNOS ≈ 0.08 USD
Maximum Supply 1 Billion XNOS
Blockchain Standard Block Lattice - Blake2b Algorithm
Transaction cost Free
Headquarters Qormi, Malta
NOS Video