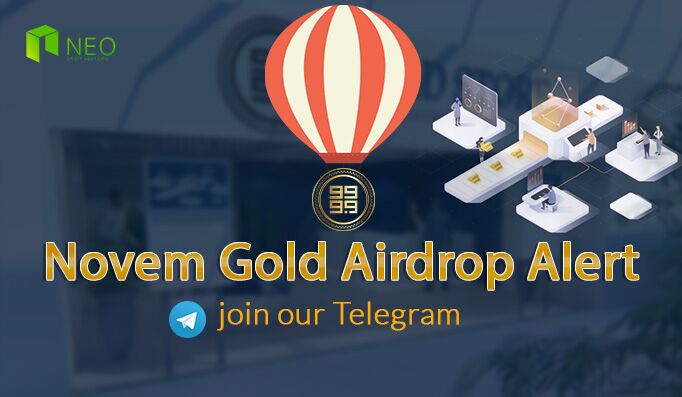 Welcome to the Novem Gold (NVM) Airdrop!
Join the Telegram of Novem Gold & Airdrop Alert to collect your NVM tokens,
Distribution: 3 NVM Tokens (~$2.50) will be airdropped after ICO.

Earn 2 NVM ($1.67) more per friend you refer to the airdrop. There's no limit on the number of referrals, but we do run a verification check.
The referral code is displayed after completing the form and also available in the confirmation email that you will receive after joining the Airdrop.
Novem uses the NEO blockchain and the NVM is a NEP5 token. If you don't have a NEO wallet that supports NEP5 tokens, you can find a free guide here to quickly set one up.

Find a free e-book guide on Gold here.