Closed
Verified
Oikos (OKS) Airdrop
It looks like you are too late! This airdrop is closed
Looking for new airdrops?
Visit our Featured & New Airdrops pages.
Oikos Airdrop is worth One Million OKS tokens (~$ 25,000) in total. By completing the steps, you will be entitled to a share of OKS tokens distributed among all participants. Share your referral link to earn a 100% bonus on the standard token allocation for each person that you refer, up to 20 referrals per person.

About Oikos

Oikos is a decentralised synthetic asset issuance protocol built on Tron. These synthetic assets are collateralized by the Oikos Network Token (OKS) which when locked in the contract enables the issuance of synthetic assets (Synths). This pooled collateral model enables users to perform conversions between Synths directly with the smart contract, avoiding the need for counterparties. This mechanism solves the liquidity and slippage issues experienced by decentralized exchanges.

Oikos currently supports synthetic fiat currencies, cryptocurrencies (long and short) and commodities. OKS holders are incentivised to stake their tokens as they are paid a pro-rata portion of the fees generated through activity on Oikos.Exchange, based on their contribution to the network.

Would you like to earn Ethereum with Airdrop Alert? Have a look at our ETH referral Airdrop!
How to join the Oikos Airdrop?
Total Airdrop Allocation 1,000,000 OKS tokens
KYC KYC is not a requirement
Airdrop End Date 18 May 2020
Requirements to earn free crypto coins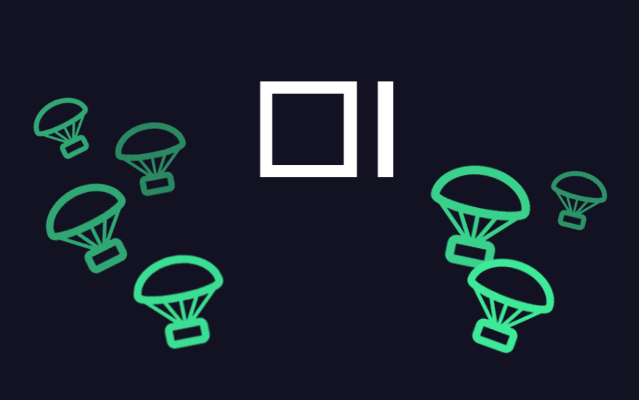 Native blockchain
Step-by-Step Guide Oikos Airdrop
Visit the Oikos Airdrop page.
Join Oikos on Telegram.
Follow Oikos on Twitter.
Submit your Tron Wallet Address and other details to the Airdrop page.
Share your referral link to earn a 100% bonus for each referral, up to 20 referrals per person.
For more information regarding the Airdrop & Rules, See the Official Announcement.

If you like the Oikos Airdrop, don't forget to upvote and comment below.
Estimated value
~$ 25,000 in Total + Referral
Additional ICO information
ICO price 1 OKS = $0.025
Total Supply 100,000,000 OKS
Blockchain Standard Tron based Defi system
Oikos Video Review