Verified
OpenOcean Finance (OOE) Airdrop
OpenOcean has announced the $OOE token distribution to the community will take place at 1:00 PM, July 12th, 2021 UTC, along with liquidity mining on the OpenOcean BSC network.

About OpenOcean

OpenOcean is the world's first full aggregation protocol for crypto trading that source liquidity from DeFi and CeFi, and enable cross-chain swaps. The intelligent routing algorithm provides traders with the best prices with low slippage and fast settlement. The function is free to use, OpenOcean users only need to pay the normal blockchain gas fees and exchange fees for the trades, which are charged by the exchanges and not OpenOcean.
OpenOcean aggregates major exchanges across Ethereum, Ethereum Layer 2 such as Loopring, Polygon, Binance Smart Chain, Solana, Ontology, and TRON. They will continue to aggregate public chains and exchanges based on the voice of the community.
The $OOE governance token is a multichain token that is minted on Ethereum as an ERC-20 with a fixed supply of one billion tokens.
How to join the OpenOcean Finance Airdrop?
Requirements to earn free crypto coins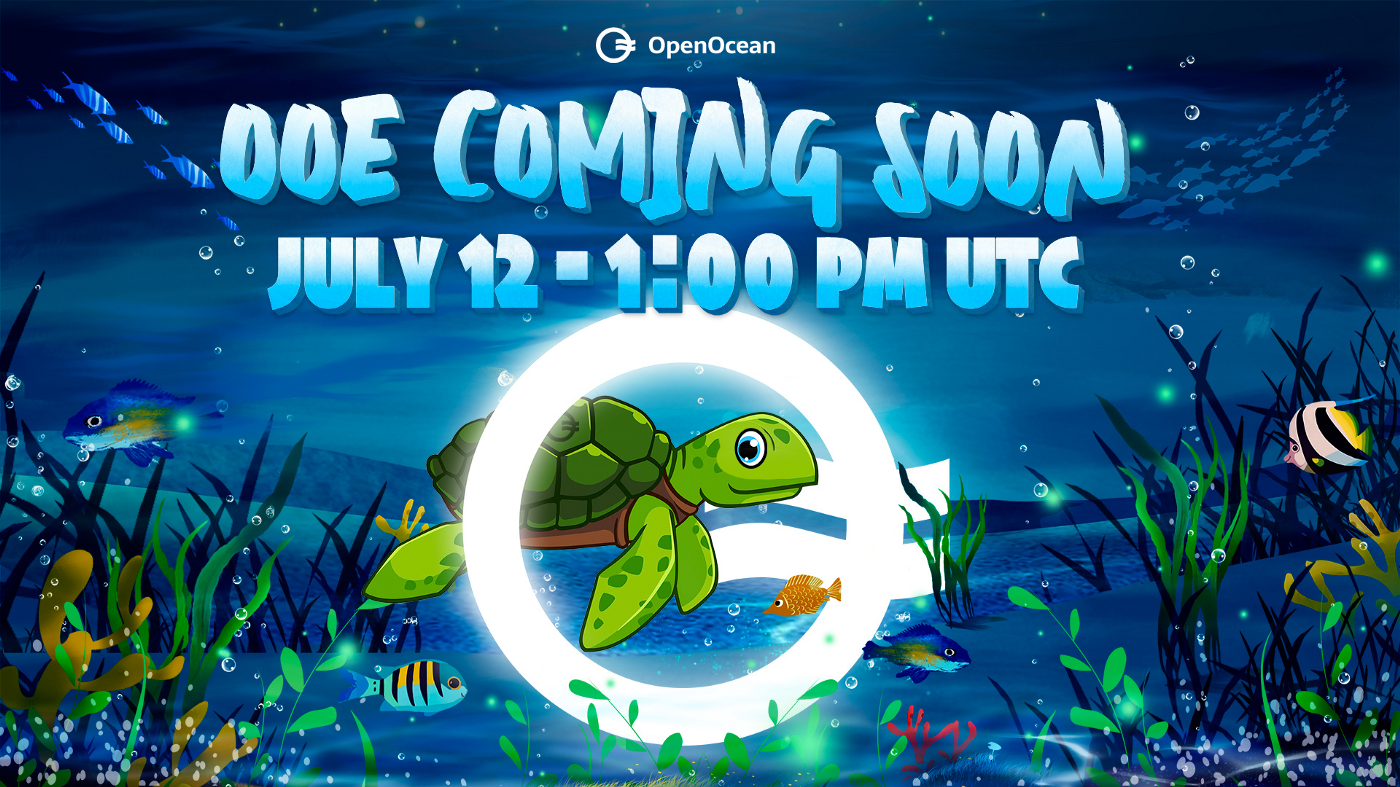 Native blockchain
Step-by-Step Guide ''OpenOcean Airdrop''

IMPORTANT: OOE Airdrop Round 1 and Round 2 will be claimable for 6 months starting from TGE. Unclaimed OOE after the 6 months will be reallocated to liquidity mining. Make sure to check all the network addresses that are eligible.
If you like the OpenOcean Airdrop, don't forget to like and comment below!


Disclaimer: Investors should take the time to research any given product before they invest their funds.
Estimated value
n/a
OpenOcean - Video Tutorial