Unverified
Opensea Traders (OST & OSTNFT) Airdrop
Opensea Traders Airdrop is worth one OSTNFT as well as 1 OST token for each eligible address.

About Opensea Traders

Opensea Traders is an ERC-20 and NFT Airdrop for everyone that traded via Opensea in Q1 2021.
How to join the Opensea Traders Airdrop?
Tokens Per Airdrop 1 OSTNFT + 1 OST
Tokens Per Referral No Referral Program
KYC KYC is not a requirement
Requirements to earn free crypto coins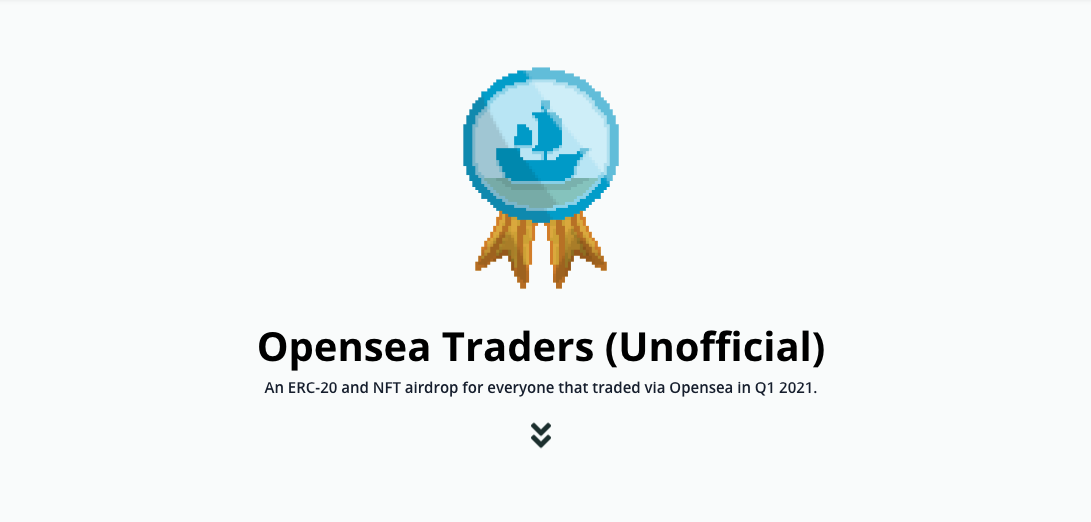 Native blockchain
Step-by-Step Guide ''Opensea Traders Airdrop''
Visit the Opensea Traders Airdrop page.
Connect your Metamask wallet.
Scroll down and submit your ETH wallet address & Check Claim.
In total, there were 194,133 trades between 59,868 unique users, all of which qualify for the OST airdrop. Claims can be submitted to the contract via the website for free (minus gas costs).
If you like the Opensea Traders Airdrop, don't forget to Like/Comment below.

Note: This project is NOT affiliated with Opensea and is solely an Airdrop for those that used the platform.
Disclaimer: Investors should take the time to research any given product before they invest their funds (DYOR). ''Buy Crypto with a Credit Card''
Estimated value
n/a
Additional ICO information
Max Total Supply 545 OSTNFT & 26,851 OST
Blockchain Standard Ethereum
Markets Uniswap