Caution
Verified
Pepe Launchpad Testnet ($PEPE) Airdrop
Pepe Launchpad Testnet Airdrop is Live! Experience the platform's capabilities risk-free and earn PEPE Points, which will later be converted to $PEPE tokens upon the Mainnet launch. Join now and be part of the next generation of decentralized token launches!

About Pepe Launchpad

Pepe Launchpad is a decentralized platform built on top of the Core Dao blockchain that simplifies the process of launching a crypto project, even for those without programming skills. The platform offers a variety of features, such as vesting periods and locked liquidity pools, to support token fundraising events. Pepe Launchpad prioritizes user safety and security, while also offering low fees and a highly user-focused platform.
$PEPE is the native currency token that powers the PEPE Launchpad platform and is designed to generate sustainable long-term value. Holders can earn staking rewards, and a share of platform revenue, participate in platform governance and receive priority access to project whitelists. The $PEPE token offers a comprehensive suite of benefits to help holders achieve their investment goals.


How to join the Pepe Launchpad Testnet Airdrop?
Requirements to earn free crypto coins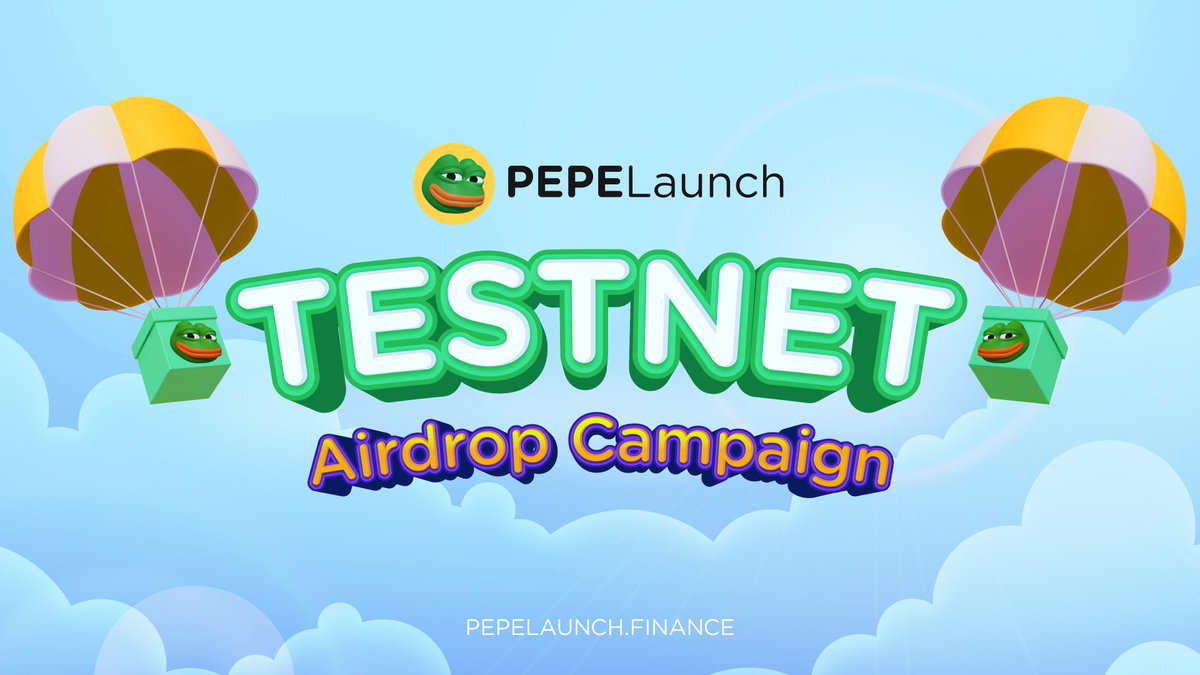 Native blockchain
Step-by-Step Guide ''Pepe Launchpad Testnet Airdrop''
Go to the Pepe Launchpad Testnet Airdrop platform.
Connect Metamask wallet and allow adding the Core Blockchain Testnet network.
* It's important to use a wallet without real funds for testing purposes.
Use the Core Chain Faucet to obtain tCORE test tokens for gas fees.
Complete the Airdrop tasks, including logging in daily, creating a token, and contributing to any project. You can even create your own presale project!
Claim your PEPE Points once you have finished the tasks. Act fast - these points are hot potatoes!

▪️ Climb the leaderboard and earn PEPE Points, which will be converted to $PEPE tokens after the platform's mainnet launch. Best of luck!
● Top 1: $500 in $PEPE and Whitelist
● Top 2: $300 in $PEPE and Whitelist
● Top 3: $200 in $PEPE and Whitelist
● Top 4-10: $50 in $PEPE and Whitelist
● Top 11-50: Whitelist

When using decentralized applications (ÐApps), it's critical to remember that YOU are responsible for the security of your digital assets!
Disclaimer: This content is not intended to be financial advice. Investors should take the time to research any given product before they deposit or invest their funds.
Estimated value
N/A
Additional ICO information
Max Supply 500,000,000 $PEPE
Blockchain CORE Chain
Markets TBA