Verified
Pixl ($XFL) Airdrop
Attention NFT Traders: If you traded on OpenSea and Blur from May 14 to August 14, 2023, you might be eligible for the $XFL Airdrop. Check your eligibility now and claim your rewards!
But that's just the start – more thrilling incentives await. Dive in today!

About Pixl

Pixl is a rollup-centric NFT marketplace, inspired by its 'Pixelpack' concept, symbolizing the 'packing' or 'rolling up' of NFTs. Now live on Ethereum, Pixl amalgamates listings and bids from over 100 marketplaces, enabling rapid buys and sells through its audited framework.
The platform prominently features highly gas-optimized capabilities for listings, bids, and cancellations — streamlining user transactions while reducing expenses.
Pixl foresees a world where on-chain actions mirror online interactions, fueled by community-driven NFT tools and staunch open-source ethos, all under the auspices of @ShimaCapital.
How to join the Pixl Airdrop?
Requirements to earn free crypto coins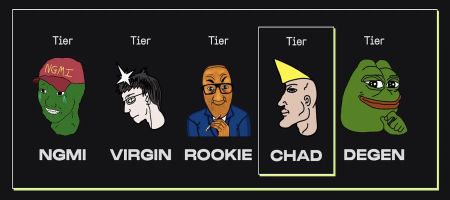 Native blockchain
Step-by-Step Guide ''Pixl Airdrop''
Connect your wallet to Pixl.so, and click on "Unlock Airdrop". Your Airdrop Rewards tier is determined by your NFT activity on OpenSea and Blur from May 14 to August 14, 2023.
Participate in the Trading Contest on Pixl by trading NFTs to accumulate points.
Holding $XFL tokens can boost your rewards by up to 10x.
Share your referral link to earn points across an impressive 100 referral levels.
Level 1 referrals award you 10,000 points, scaling down to 100 points for level 100.

▪️ Pixl provides a fee-free experience for holders of $XFL, $BLUR, $SUDO, $X2Y2, and $LOOKS. GL!

When using decentralized applications (ÐApps), it's critical to remember that YOU are responsible for the security of your digital assets!
Disclaimer: This content is not intended to be financial advice. Investors should take the time to research any given product before depositing or investing their funds.
Estimated value
N/A
Additional ICO information
Max Supply 10,000,000,000 $XFL
Blockchain Ethereum
Markets Uniswap