Unverified
Poultry ($POU) Airdrop
Poultry Airdrop prize pool is worth ~10.000.000.000.000 $POU tokens (~$ 50,000).

About Poultry

Poultry is a BSC based supported by real broiler farms project, half profit from the farms will be used for buyback and burn program.
$POU is a use case token for the NFT Marketplace, Staking and Static rewards by taking a 10% fee on every transaction, divided into 4 parts.
How to join the Poultry Airdrop?
Tokens Per Airdrop The first 8.000 participants will share ~8.000.000.000.000 $POU 
Lucky Winners 50 lucky winners get ~40.000.000.000 $POU each (~$ 200).
Airdrop End Date 13th November, 2021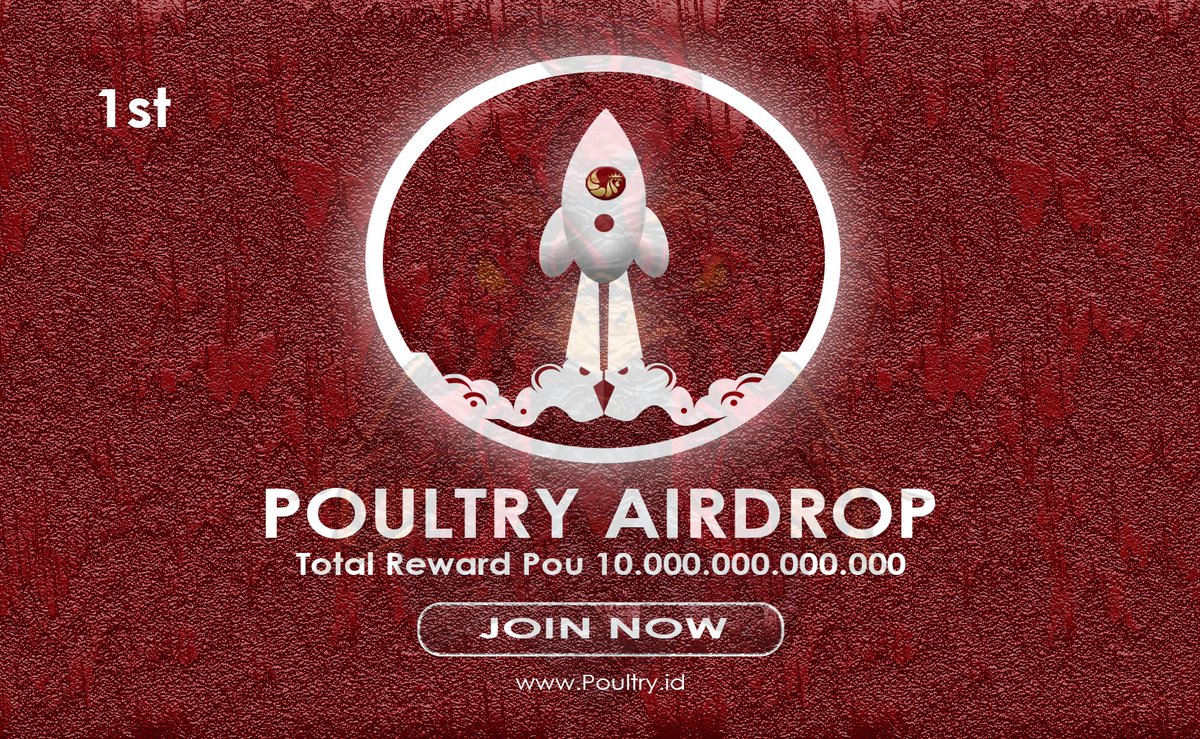 Native blockchain
Step-by-Step Guide ''Poultry Airdrop''
Login to the Poultry Airdrop Gleam page.
Visit the Poultry.id website.
Join Poultry on Telegram Group.
Subscribe to the Poultry Telegram Channel.
Follow @Poultry_id on Twitter & Retweet the Airdrop Tweet and @tag 3 friends.
Submit your BSC wallet address and details to the Gleam page & Share your referral link to earn extra entries.
Don't forget to like and comment below if you joined the Poultry Airdrop!
Note: This Airdrop is labelled with the ''Unverified'' label as it appears to be in its early stages!
When using decentralized applications (ÐApps), it's critical to remember that YOU are responsible for the security of your digital assets!
Disclaimer: Investors should take the time to research any given product before they invest their funds (DYOR). "Buy Bitcoin with Credit Card"
Estimated value
~$ 50,000 prize pool
Additional ICO information
Total Supply 1,000,000,000,000,000 $POU
Blockchain Binance Smart Chain
Markets TBA