Sponsored
PulseChain - Hard Fork ($PLS) Airdrop
The Pulsechain Mainnet mainnet network is Live! PulseChain Airdrop Hard Fork is worth a 1 to 1 copy of your ERC-20 & ERC-721 tokens on PulseChain.
This is rumoured to be the largest Airdrop to occur since the genesis of blockchain technology!

About PulseChain

PulseChain is a new fork of the Ethereum blockchain. Anything held on the Ethereum network is forked to the Pulse network and will be shown as p[Anything]. For instance, If you hold $ETH you get $PLS coins, if you hold $HEX or ERC-20 you get pHEX or equivalent pERC-20 tokens.
The exciting part is that everything you own on the Ethereum blockchain, including ERC-20 tokens and NFTs, has been automatically replicated on PulseChain. No additional steps are required from users. Simply add the Pulsechain Mainnet network settings in your wallet, such as MetaMask, and witness your tokens appearing on the screen.
How to join the PulseChain - Hard Fork Airdrop?
Requirements to earn free crypto coins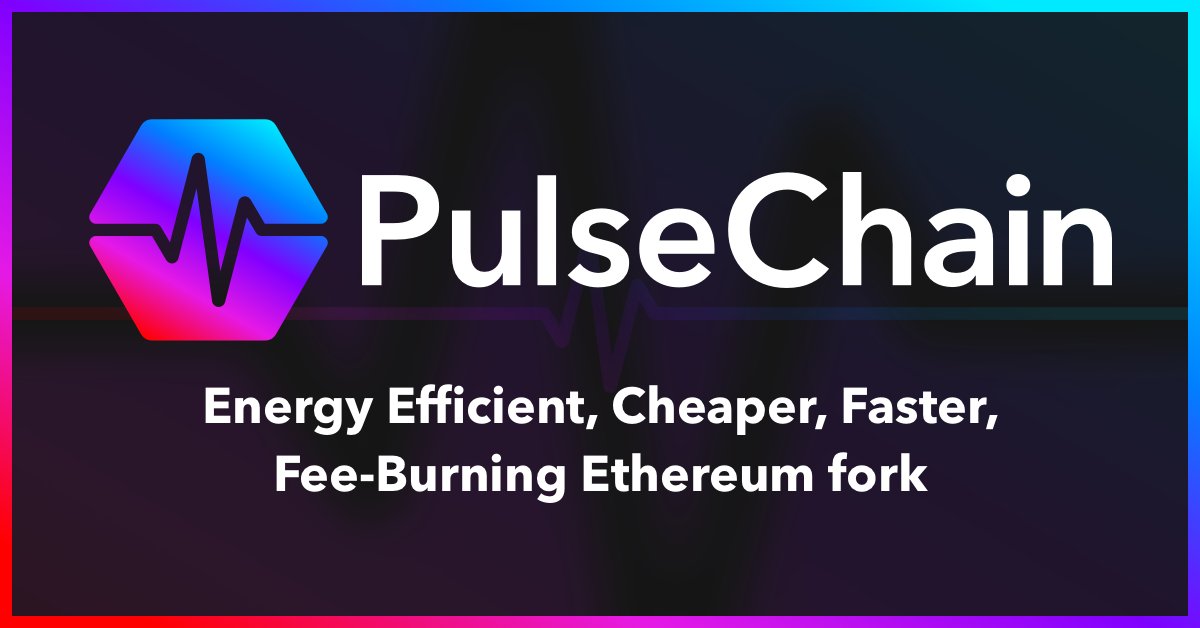 Native blockchain
Step-by-Step Guide ''PulseChain Hard Fork Airdrop''
Visit the PulseChain official website.
Add the Pulsechain Mainnet network to your wallet.
You don't have to do anything else at all to receive your forked tokens to the Pulse network. Anyone who holds in their non-custodial wallet ERC-20 or ERC-721 tokens on the Ethereum blockchain has received a 1 to 1 copy of their tokens on their PulseChain wallet at the time of the recent Snapshot.

▪️ Please note that the $PLS token is not yet tradable, so be cautious of scams! This article provides all the necessary information about the PulseChain Airdrop.
* This Airdrop Promotion is sponsored by HowtoPulse.com, a community of members supporting the promotion of PulseChain.com. Please note that they are not affiliated with PulseChain in any way. This information is provided unofficially to enhance understanding of the PulseChain Hard Fork Airdrop.

When using decentralized applications (ÐApps), it's critical to remember that YOU are responsible for the security of your digital assets!
Disclaimer: Investors should take the time to research any given product before they invest their funds (DYOR).
Estimated value
n/a
What is PulseChain Airdrop and DO YOU QUALIFY? - Video