Verified
Razor Network ($RAZOR) Airdrop
Razor Network Airdrop is worth 200,000 $RAZOR tokens for 200 random lucky winners celebrating the launch of Razor Network on @SkaleNetwork.

About Razor Network

Razor Network is a decentralised oracle network which consists of validators who lock in their tokens as a "Stake" and provide data to the network. The honest validators are rewarded and those who report incoherently are penalized. The core of Razor Network is a set of smart contracts, that can run on any Ethereum-compatible blockchain. Razor relies on the underlying blockchain for providing certain properties such as censorship resistance, security from network partition attacks, etc.
Razor network uses a proof of stake consensus algorithm and uses a native utility token called RAZOR, which is needed to be locked to participate as a Staker in the network. Stakers are awarded fees as well as block rewards for participating in the network.
How to join the Razor Network Airdrop?
Requirements to earn free crypto coins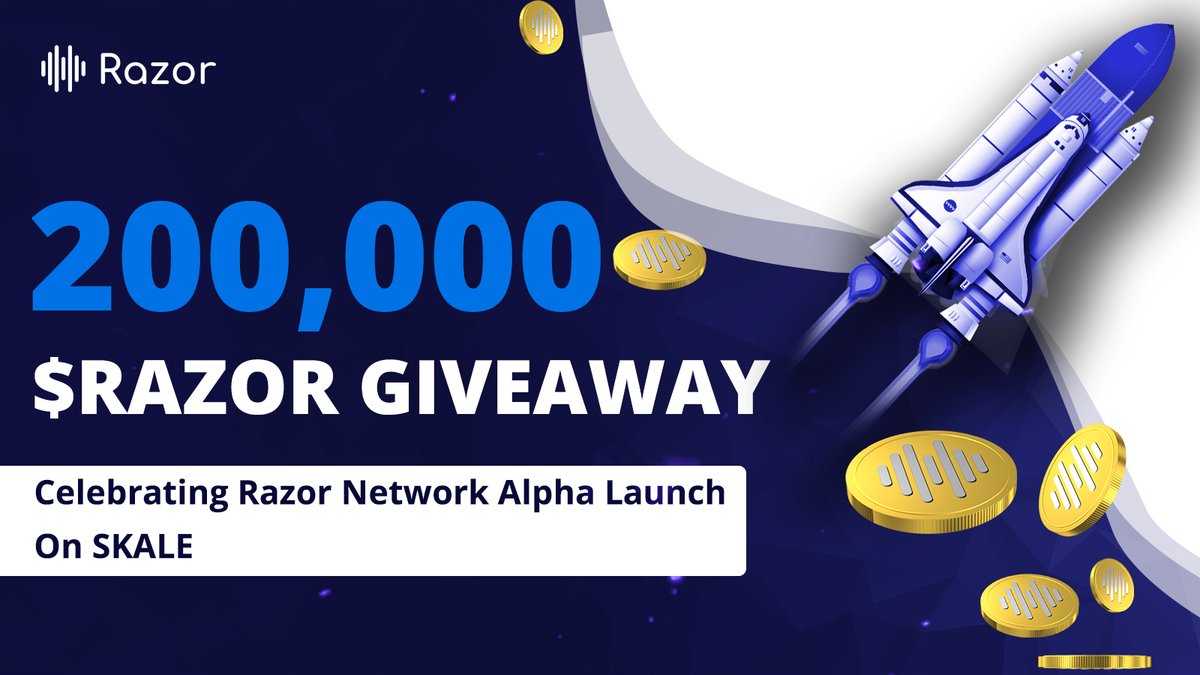 Native blockchain
Estimated value
~$ 2,000 Prize Pool
Additional ICO information
Max Supply 1,000,000,000 $RAZOR
Blockchain Network Ethereum & SKALE
Markets Uniswap, Gate.io, MEXC,...
Razor Network - Unofficial Video