Verified
REI Network ($REI) Airdrop
REI Network Airdrop prize pool is worth 12,000 $REI tokens for 50 lucky participants & Top 100 referrers.

About REI Network

REI Network (GXChain 2.0) is an EVM-compatible public blockchain. As an Ethereum para chain, it owns the features of lightweight, free and dev-friendly.
REI Network is to effectively solve the current high-cost and low-efficiency problems of public chains. Therefore, REI Network can achieve free, low-cost development, and rapid migration of applications, and can be shared and symbiotic with the EVM ecosystem, supporting the development of DeFi, GameFi, and NFT.
How to join the REI Network Airdrop?
Requirements to earn free crypto coins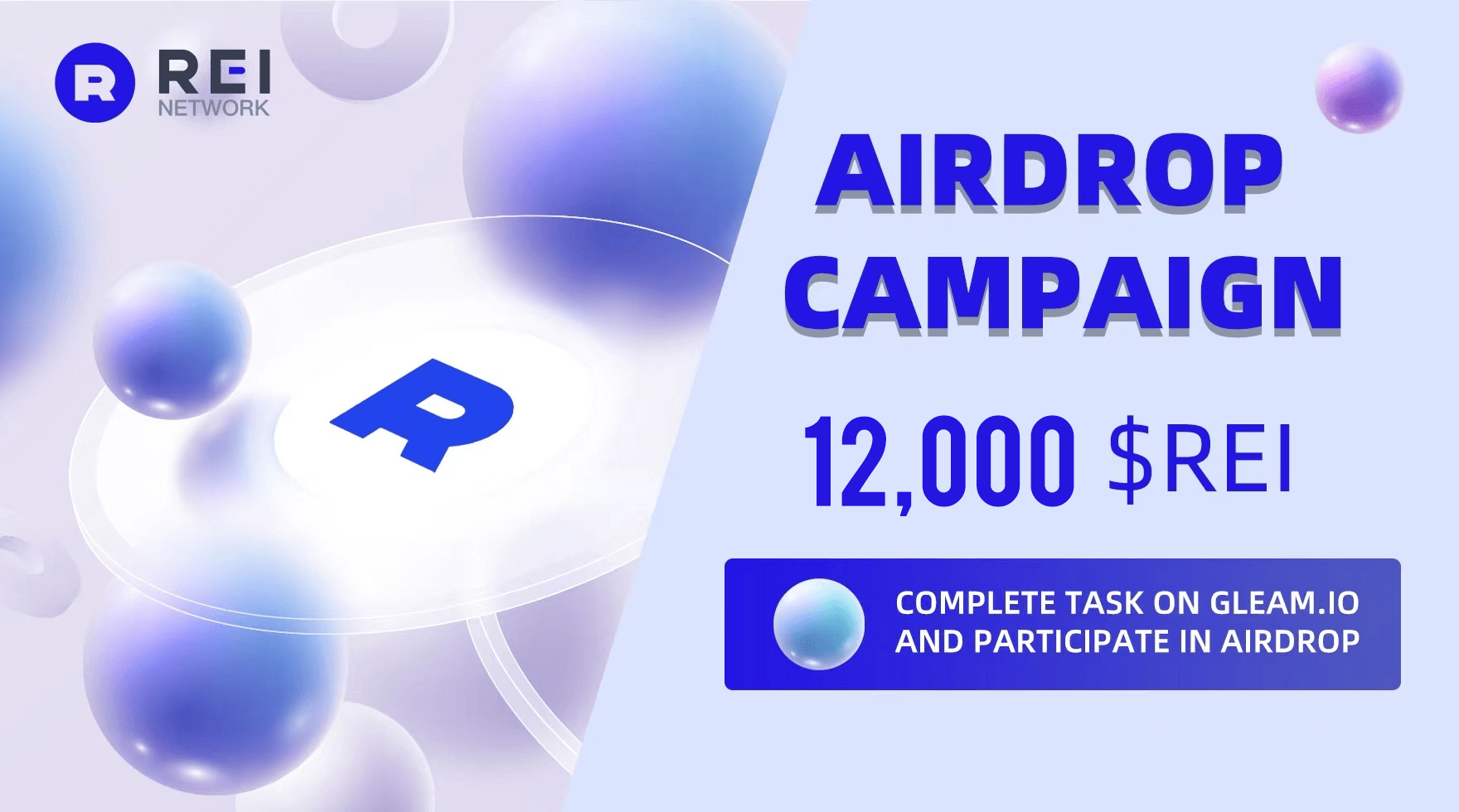 Native blockchain
Estimated value
~$ 360 Prize Pool
GXChain to REI Network - Video