Closed
Verified
RHOVIT (Rbit) Airdrop
It looks like you are too late! This airdrop is closed
Looking for new airdrops?
Visit our Featured & New Airdrops pages.
RHOVIT Airdrop is worth 40 Rbits tokens (~$ 10). Share your referral link to earn 40 Rbits tokens (~$ 10) for each referral who signs up and unlocks content! The top 100 people with the most referrals will also win one of the limited edition Blackcards. Also, participate in the RHOVIT Airdrop Contest for a chance to win one of 200 Blackcards and an Alpha Key.

Blackcards are an Enjin backed NFT that will get the holder special perks on the platform such as discounts on merch, early access to videos, exclusive digital events. Only 300 Blackcards will be minted!

About RHOVIT

RHOVIT is a virtual and cryptocurrency backed entertainment platform featuring short-form video and articles. Creators earn both USD and Rbit tokens for their content while viewers are rewarded with loot and tokens. Currently, in open beta with thousands of users already watching and earning, RHOVIT's next step will be launching digital shop which will feature NFT's and other goods, including the ability to do video game presales. The Rbit token is a NEM based Mosaic Token.
Read our NEM guide here.
How to join the RHOVIT Airdrop?
Tokens Per Airdrop 40 Rbit
Tokens Per Referral 40 Rbit
Airdrop Pool 800,000 Rbit
Requirements to earn free crypto coins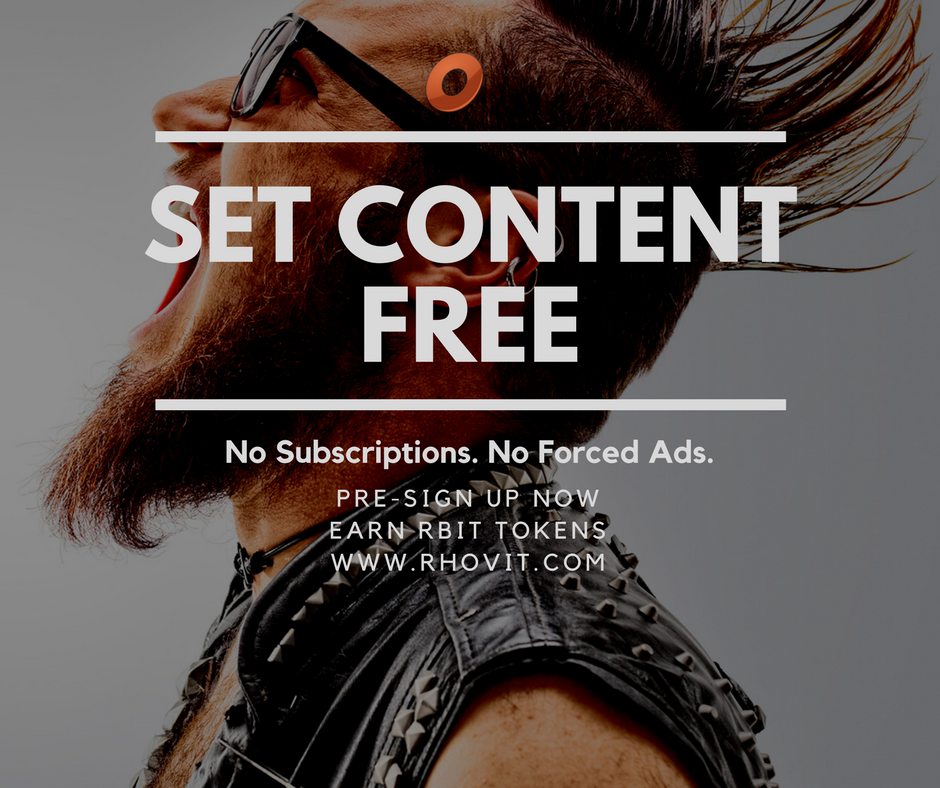 Native blockchain
Step-by-Step Guide RHOVIT Airdrop
Register for the Rhovit Airdrop, by creating an account.
Verify your mail and mobile number & Log in to your account.
Go to BONUS EARNINGS section on the platform.
Copy and share your personal link to invite friends and post on social media.
Referrals must sign up for a RHOVIT account AND unlock at least 1 piece of content.
How to unlock Content?
Go to the HOME section on the platform. Under each video is an unlock button that will tell you how many Points it costs to unlock a video and how much you will earn doing it. Click on that and Points will be subtracted from your account. Each Point you spend earns you Loot. Collect 20 loot and you receive 1 Rbit. New Points are distributed every Saturday. Users can also buy Point Packs. Points are USD backed virtual currency. 100% of each point spent goes to the content creator.
Step-by-Step Guide RHOVIT Contest
Sign up for the Rhovit Contest & Verify your email.
Perform the different social tasks to earn entries.
Share your referral link to earn more entries.

Note: Rbit tokens are deposited into your RHOVIT account immediately for you to claim and move to your personal NEM Nano Desktop Wallet or NEM Wallet Pro by Hex Dev. Co for Android.
If you like the RHOVIT Airdrop, don't forget to upvote and comment below.
Estimated value
~$ 10 + referral
Additional ICO information
Total Supply 4 Billion Rbit
Token Type NEM Based Utility Token
Headquarters Los Angeles, CA
Rhovit Video