Verified
RichQuack ($QUACK) Airdrop
RichQUACK & BSC News are giving away $500 to 10 participants. Join the #LearnAndEarn campaign for a chance to win $50 in $QUACK tokens.

About BSCNews & RichQUACK

RichQUACK is a Hyper Deflationary, self-generating automatic liquidity that pays out static rewards to holders. Simply hold $QUACK in your wallet and you will get more on every transaction!
@BSCNews is the leading media platform covering Decentralized Finance (DeFi) on BNB Chain. They cover a wide range of blockchain news revolving mainly around the DeFi sector of the crypto markets. BSC News aims to inform, educate and share information with the global investment community through our website, social media, newsletters, podcasts, research, and live to ask me anything (AMA) sessions with top industry minds. BSCNewsNFT is a unique collection of 10,000 NFTs with premium access memberships that grant holders access to perks.
How to join the RichQuack Airdrop?
Requirements to earn free crypto coins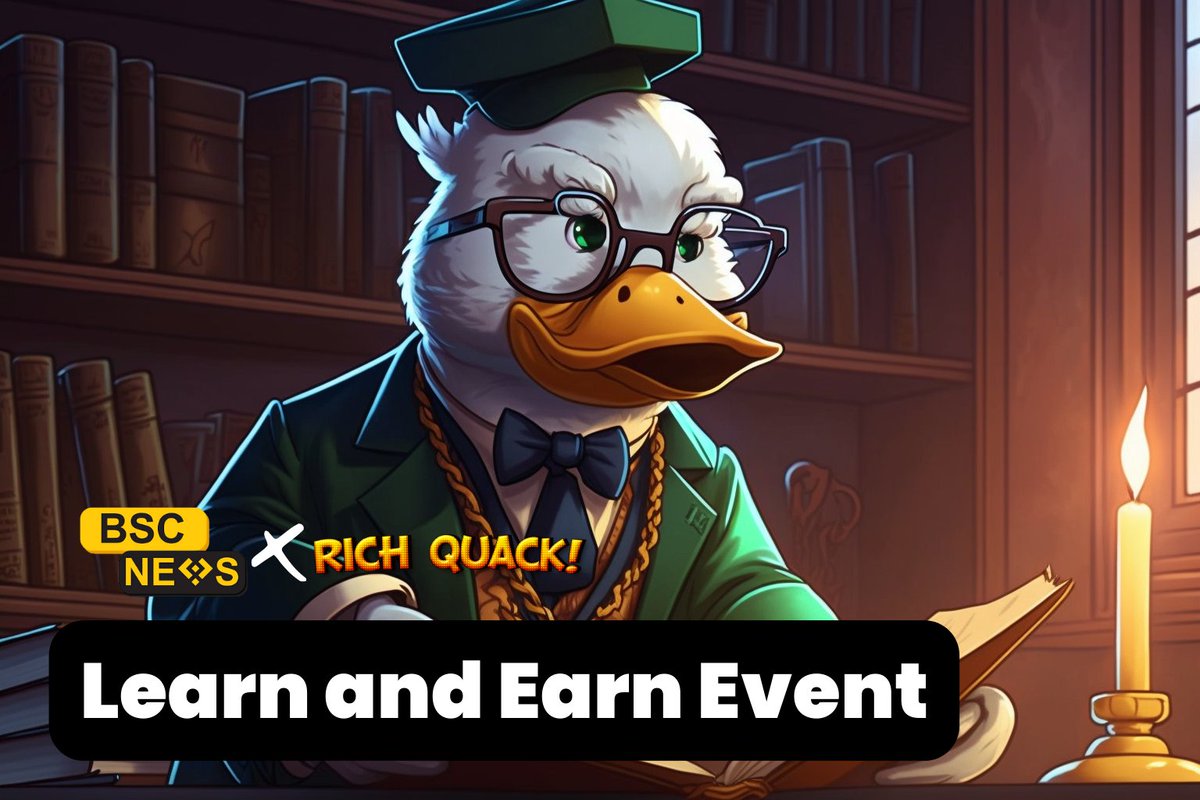 Native blockchain
Step-by-Step Guide ''RichQUACK x BSCNews Learn & Earn Event''
Login to the RichQUACK x BSC News Learn & Earn event page, powered by Gleam.
Follow @BSCNews & @RichQuack on Twitter.
Read 5 BSC News articles - Make sure you read carefully, as they will test your knowledge through a challenging quiz.
Complete a 10-question quiz on the content from the 5 articles provided. There will be 2 questions per article. The first 2 from Article 1, the second 2 from Article 2 etc.
Submit your BEP-20 wallet address.

▪️ If you're locked out of the quiz after a failed attempt, please refer to this link. Best of Luck!
When using decentralized applications (ÐApps), it's critical to remember that YOU are responsible for the security of your digital assets!
Disclaimer: Investors should thoroughly examine any given product before they deposit or invest their funds!
Estimated value
~$ 500 Prize Pool
RichQUACK - Unofficial Video Review