Verified
Rigel Protocol (RGP) Airdrop
Rigel Protocol Airdrop is worth 5,000 RGP tokens and daily rewards to celebrate the release of their very first DApp.

About Rigel Protocol

Rigel Protocol is a Blockchain Decentralized protocol for a diverse set of DeFi products. A protocol built to improve and touch up existing Decentralized Finance features while introducing several innovative DeFi products to propel scalability, security in the Blockchain, user experience, and adoption.
The $RGP token will be used to reward the Liquidity Providers. Yield farmers and lending providers would also be able to receive $RGP tokens. The Rigel Protocol Yield Farming feature will protect cash-flow providers by having a lower APY(Annual Percentage Yield) and a locking period for tokens.
How to join the Rigel Protocol Airdrop?
Requirements to earn free crypto coins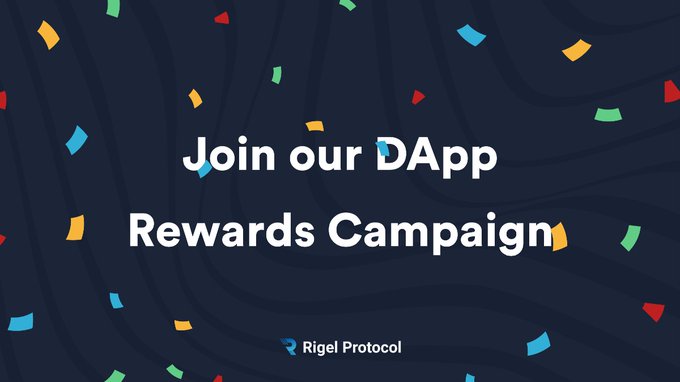 Native blockchain
Step-by-Step Guide ''Rigel Protocol Airdrop''

If you like the Rigel Protocol Airdrop, don't forget to like and comment below! For more information, please check the 5000 RGP Twitter Giveaway blog.
Disclaimer: Investors should take the time to research any given product before they invest their funds. ''Buy Crypto with a Credit Card''
Estimated value
n/a
Additional ICO information
Total Supply 20,000,000 RGP
Blockchain Standard Binance Smart Chain
Markets PancakeSwap
Rigel Protocol Video