Sponsored
RoboCoinEX ($RCX) Airdrop
RoboCoinEX is giving away a total of 10,000,000 $RCX tokens (~$ 100,000) to 1,000 lucky participants. Sign up for the giveaway and complete easy tasks to earn entries.

About RoboCoinEX

RoboCoinEX is a centralized exchange that sells its shares by offering tokens of the same name and shares its profits with users.
Investors and token owners will share in the exchange's profits if they keep the token in the exchange. In addition, token owners have the opportunity to participate in voting to change the exchange policy.
How to join the RoboCoinEX Airdrop?
Total Airdrop Allocation 10,000,000 $RCX
Number of Winners 1,000 Random Winners
Airdrop End Date 10 January, 2022
Requirements to earn free crypto coins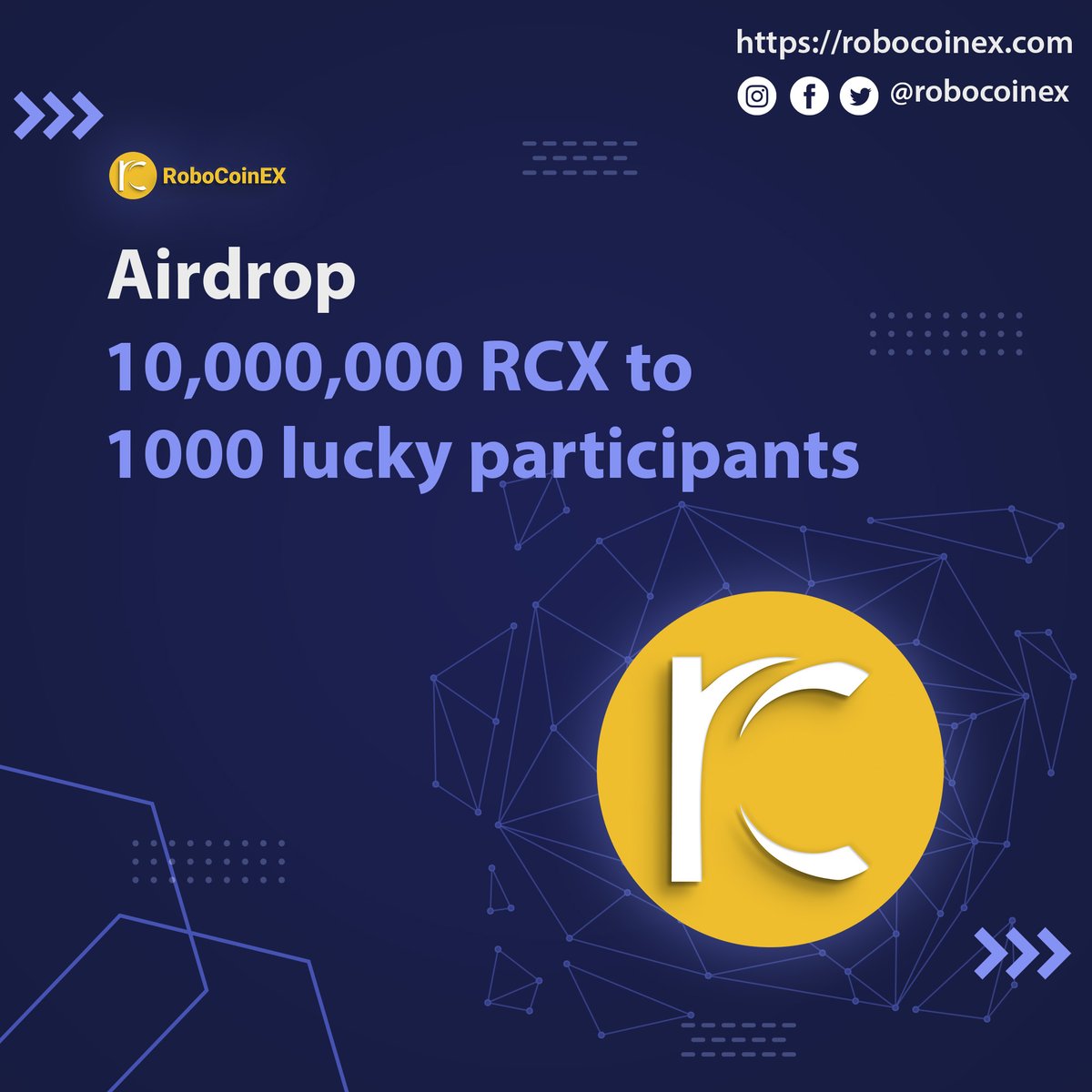 Native blockchain
Step-by-Step Guide ''RoboCoinEX Airdrop''
Register for the RoboCoinEX Airdrop, by creating an account.
Verify your email & Generate your RCX wallet.
Join RoboCoinEX on Telegram.
Follow @RoboCoinEX on Twitter & Retweet the Airdrop Tweet.
Follow RoboCoinEX on Instagram & Like and comment on the Airdrop post.
▪️ 1,000 lucky participants will receive 10,000 $RCX tokens each (~$ 100).
▪️ If your invited people make a purchase in the ICO stage, you will have a chance to participate in the final stage lottery again.
Like and share the RoboCoinEX Airdrop on your favourite SM!

Disclaimer: Investors should take the time to research any given product before they invest their funds (DYOR).
Estimated value
~$ 100,000 Prize pool
Additional ICO information
Total Supply 1,000,000,000 $RCX
Blockchain Network Binance Smart Chain
Markets TBA