Caution
Verified
Shimmer Network ($SMR, NFTs, and extra tokens) Airdrop
Calling all Web3 pioneers and veterans of the IOTA and Shimmer communities! If you're looking for a chance to earn rewards and be a part of something big, you won't want to miss ShimmerEVM's incentivized Testnet campaign, 'Treasures of Shimmer'.
Starting on May 3 and running for two weeks, this event is hosted by the Tangle Ecosystem Association (TEA) and offers a chance to earn a share of the 1,800,000 $SMR tokens, exclusive NFTs, and extra tokens from top projects. Join the quest for glory today and get ready to reap amazing rewards!

What is Shimmer?

Shimmer is a feeless, parallelized DAG ledger to secure and create fully customizable smart contract chains. Launched as a staging network to battle-test all future innovations for the IOTA protocol, its unique tokenization framework guarantees the highest degree of interoperability, composability, and feeless value transfers between smart contract chains.
The highly awaited ShimmerEVM launch will make Shimmer a truly scalable multi-chain network and is precedented by the recently launched ShimmerEVM Testnet, which already now fosters a rapidly growing Shimmer ecosystem.
How to join the Shimmer Network Airdrop?
Prize Pool 1,800,000 $SMR + NFTs and Extra Tokens
Deadline 17th May, 2023
Rewards Distribution 23rd May 2023
Requirements to earn free crypto coins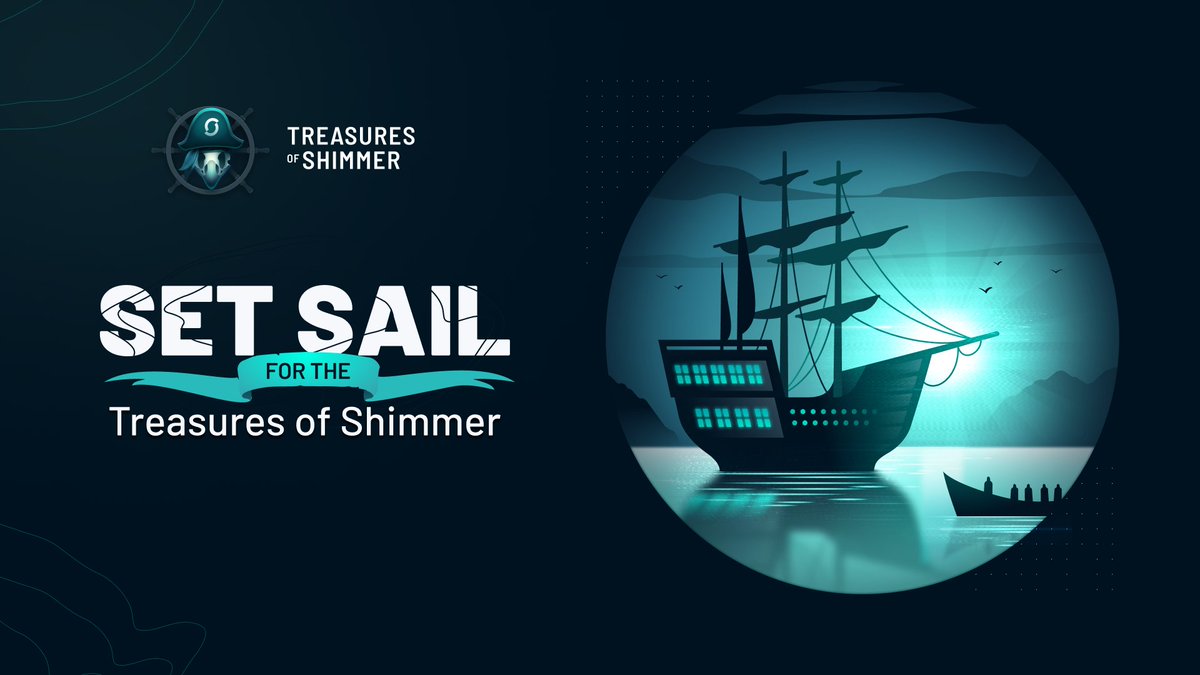 Native blockchain
Step-by-Step Guide ''ShimmerEVM Airdrop: Treasures of Shimmer''
Download the Shimmer Firefly wallet to be eligible for rewards. Make sure to download only the Shimmer wallet and create a profile to get started.
* Note: TanglePay is a community-built wallet and is also eligible for rewards.
Visit the Treasures of Shimmer Dashboard to choose between two options for earning rewards:
● A. Test & Earn: Choose a ÐApp and complete tasks to earn $SMR tokens based on smart contract activity. Check each ÐApp's specific requirements, as they may vary. Some ÐApps offer extra tokens and NFT rewards, including tokens from other projects, on top of Shimmer tokens.
● B. Play & Earn: Head over to the Treasures of Shimmer Zealy quest board and complete the tasks to earn even more $SMR and NFTs.

▪️ Need more information? Check out the campaign's announcement here for all relevant details. All rewards will be distributed by May 23. Happy earning!
* Shimmer Social Media Channels: Twitter, Discord, LinkedIn, Reddit, CoinMarketCap

When using decentralized applications (ÐApps), it's critical to remember that YOU are responsible for the security of your digital assets!
Disclaimer: The campaign does not constitute any form of investment advice or recommendation or endorsement of the $SMR token, IOTA token, or any other project. Conduct your own research and due diligence when engaging with any crypto project or service.
Estimated value
~$ 108,000+
Additional ICO information
Max Supply 1,813,620,509 $SMR
Blockchain Shimmer Network
Markets Bitfinex & BitForex
Everything You NEED To Know About 'Treasures of Shimmer' Campaign - Video