Verified
Solar ($SXP) Airdrop
Solar x CoinMarketCap "Learn & Earn" Airdrop Campaign is $20 worth of $SXP tokens each to 5,000 lucky winners for sign up and joining quiz.

About Solar

Solar is a community-driven project that operates on a safe and secure layer-1 blockchain framework. Its native coin is called $SXP, which is fast, efficient, and fully decentralized. Solar aims to develop an ecosystem with true governance that will benefit everyone in the global community.
How to join the Solar Airdrop?
Total Airdrop Allocation 69,541 Solar (SXP) tokens, worth $100,000
Number of Winners 5,000 Winners
Deadline 20 April 2022 @ 23:59:59 PM UTC
Requirements to earn free crypto coins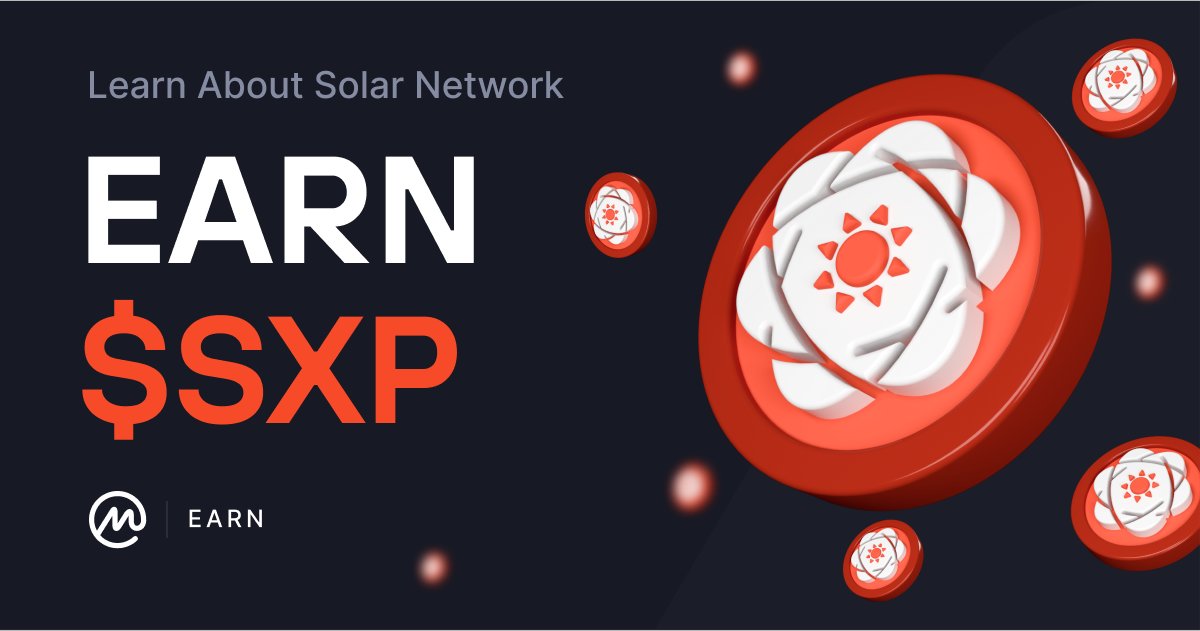 Native blockchain
Step-by-Step Guide ''Solar Airdrop''

** If you have trouble submitting the Quiz, please try again at this dedicated link.

▪️ 5,000 successful lucky users will receive each 13.9 Solar $SXP tokens, worth $20, as well as 50 Diamonds as a reward!

Like and share the Solar Airdrop on your favourite SM!
When using decentralized applications (ÐApps), it's critical to remember that YOU are responsible for the security of your digital assets!
Disclaimer: Investors should take the time to research any given product before they invest their funds (DYOR).
Estimated value
~$ 100,000 Prize pool
Solar - Intro Video