Closed
Verified
Stake DAO (SDT) Airdrop
It looks like you are too late! This airdrop is closed
Looking for new airdrops?
Visit our Featured & New Airdrops pages.
Stake DAO Airdrop is worth 1.5 million SDT tokens (~$ 12,600,000), 1.5% of the total Token supply, to the users and subscribers of various DeFi protocols. Starting from Friday, 22 January 2021, 22:37:13 GMT, the claimable amount will begin to decrease by 10% every day for 10 days. Hurry up!
In addition, Within a very short time, you will be able to Stake your Uniswap LP tokens via the interface to receive more SDT. SDT LP Stakers will receive 5 SDT tokens (~$ 40) per block.

About Stake DAO

Stake DAO provides a simple solution for staking a variety of tokens without the need to stake your assets across multiple DeFi platforms. All the incredible products by Yearn Finance, Curve, Pickle, 1INCH and more are all now available from one dashboard. What were once private strategies limited to only a few skilled developers, are now available for all to use. Users can deposit into advanced DeFi concepts which generate profit through Liquidation bots or Flashloan strategies. Users can purchase a range of crypto assets including ETH, DAI, or USDC, directly from their bank account or debit card with EUR, GBP or USD, providing a seamless on-ramp to DeFi and the entire crypto industry.
Once users have on-boarded and staked their assets, in addition to receiving rewards in their staked currency, they will be rewarded with the Stake Dao Token (SDT). Stake DAO users will also be able to invest in NFTs used in systems such as Sorare, Axie Infinity or Cometh through the first NFT Hedge fund, BlackPool. Stake DAO protocol will be controlled by community governance, and all token holders will be incentivised to carefully consider decisions and act according to the long-term interests of the DAO. Stake DAO is featured on CoinTelegraph journal and is traded on the 1INCH exchange.
Binance is the world's leading cryptocurrency exchange. Trade Now!
How to join the Stake DAO Airdrop?
Total GiveAway 1.5 million SDT
KYC KYC is not a requirement
Airdrop End Time 1 February 2021, 22:37:13 GMT
Requirements to earn free crypto coins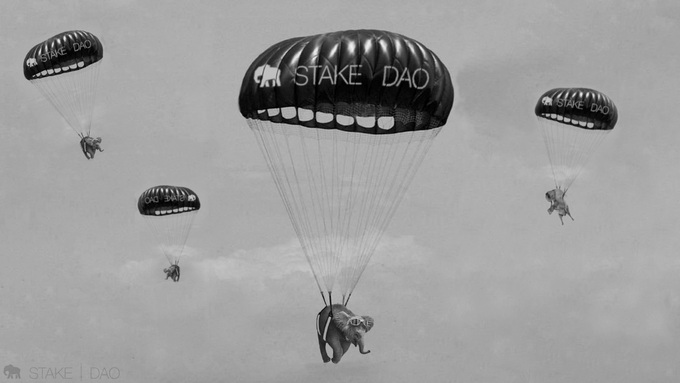 Native blockchain
Step-by-Step Guide ''Stake DAO Airdrop''
Visit Stake DAO Airdrop platform.
Connect your Ethereum wallet.
You will see your rewards if you are eligible. You can also check the List of eligible wallets. Claiming rewards requires no action from the user.
Starting from Friday, 22 January 2021, 22:37:13 GMT, the claimable amount will begin to decrease by 10% every day for 10 days.
In addition, within a very short time, users who provide liquidity to the SDT / ETH Uniswap pool will receive 5 SDT tokens (~$ 40) per block.
The snapshots belong to the following projects:
Gitcoin Round 8 Donors (39% Airdrop)
$JULIEN holders (5% airdrop)
Addresses registered with RektHQ (5% Airdrop)
Lido contract depositors (5% Airdrop)
Arbitrage DAO users (1% Airdrop)
Governance participators (Voters from various protocols listed here): 17 December 2020 (45% Airdrop)
Any unclaimed token will be claimed by the multisig and will be redistributed at a later stage to users that:
Partake in Stake DAO Governance
Provide SDT liquidity on Sushiswap and Uniswap
Provide liquidity to the Vaults and other products
Participate in governance proposals
Contribute to the Stake DAO ecosystem/community
For more information, please see the Stake DAO FAQ.

Disclaimer: Stake DAO and the products it interacts with are fully decentralised. This means that users are fully responsible for their own funds.

If you like the Stake DAO Airdrop, don't forget to upvote and comment below.
Estimated value
~$ 12,600,000 in total
Additional ICO information
Total Supply 100 million SDT
Blockchain Standard ERC-20 based Utility Token
Markets 1INCH, Uniswap, Sushiswap, 0x protocol and Bilaxy.com
Stake DAO Video