Verified
StormGain round 2 (USDT) Airdrop
StormGain Airdrop is worth up to 35 USDT tokens. Claim your 'No deposit Bonus' worth 25 USDT with just a few clicks!
The webinar will take place on 'February, 20, 18:00 GMT.' Don't miss the big meeting to 'Learn Professional Trading Techniques for Free' and earn 10 USDT bonus.
The number of participants is limited, hurry up!

About StormGain

StormGain is a new creative crypto exchange that could probably escape Binance's shadow according to Bitcoin.com. The platform offers free demo accounts to simulate trading and two options for real account trading: 'Traditional,' suitable for beginners, and 'Advanced', for more experienced traders with a multiplier of up to 100x. All this while remaining the exchange with the lowest fees among competitors.
StormGain has signed a sponsorship deal with the superstar English Premier League football club Newcastle United and is proud to have a place on Newcastle players' sleeves in the 2019/ 2020 season as reported by Financial Yahoo, SportBusiness SPONSORSHIP, and SportPro, among other prestigious information sources.

Would you like to earn Ethereum with Airdrop Alert? Have a look at our ETH referral Airdrop!
How to join the StormGain round 2 Airdrop?
Tokens Per Airdrop 35 USDT
Distribution time ~72 hours
KYC KYC is not a requirement
Requirements to earn free crypto coins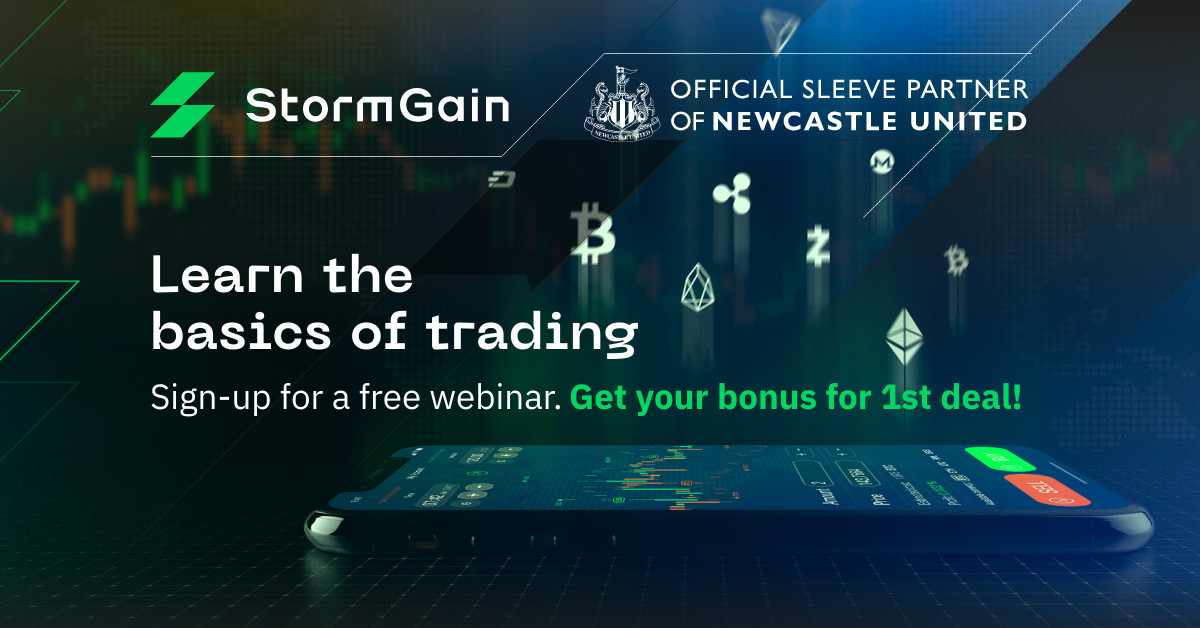 Native blockchain
Step-by-Step Guide StormGain Airdrop
Register for the StormGain Airdrop. Enter the promo code "PROMO25" in the promo code field.
Log in to your account, select 'Profiles Settings' & Verify your mail and phone number. (25 USDT)
Register for the Stormgain Webinar. You will get individual access to the Webinar, broadcast to the email address that you registered with on the day of the event.
Assist to the webinar on February, 20, 18:00 GMT to learn professional trading techniques for free. (10 USDT)
You will receive up to 35 USDT directly into your account within the next few days.
Start trading and take your profit whenever you like. Everything you make is yours to keep.

If you like the StormGain Airdrop, don't forget to upvote and comment below.
Estimated value
~$ 35
StormGain Video