Sponsored
Thunder Lands (Sword artifacts NFTs) Airdrop
Thunder Lands Airdrop Stage 1 prize pool is worth 6,155 Unique Sword artifacts NFT tokens (~$ 75,025) for 5,555 lucky participants. These artifacts will no longer be on sale!

About Thunder Lands

Thunder Lands is a virtual metaverse multichain game set in the Dark Fantasy genre, combining classic MMORPG and modern blockchain technologies. It is a string of dark worlds, where the player takes on the role of a mercenary and treasure seeker, squad commander and travels to uncharted lands full of dangers in order to gain wealth and glory! An innovative blockchain-based game where you can boost progress, test your strength, conquer territories and Play to earn.
Power token is the governance token of the project. It can only be farmed in-game through the possession of certain artefacts NFTs. Players will use $TLS to acquire digital assets such as weapons, armour, gear, farm buildings, and more. The game begins with a free-to-play experience that immerses you in a richly-detailed world to understand how the game works.
How to join the Thunder Lands Airdrop?
Requirements to earn free crypto coins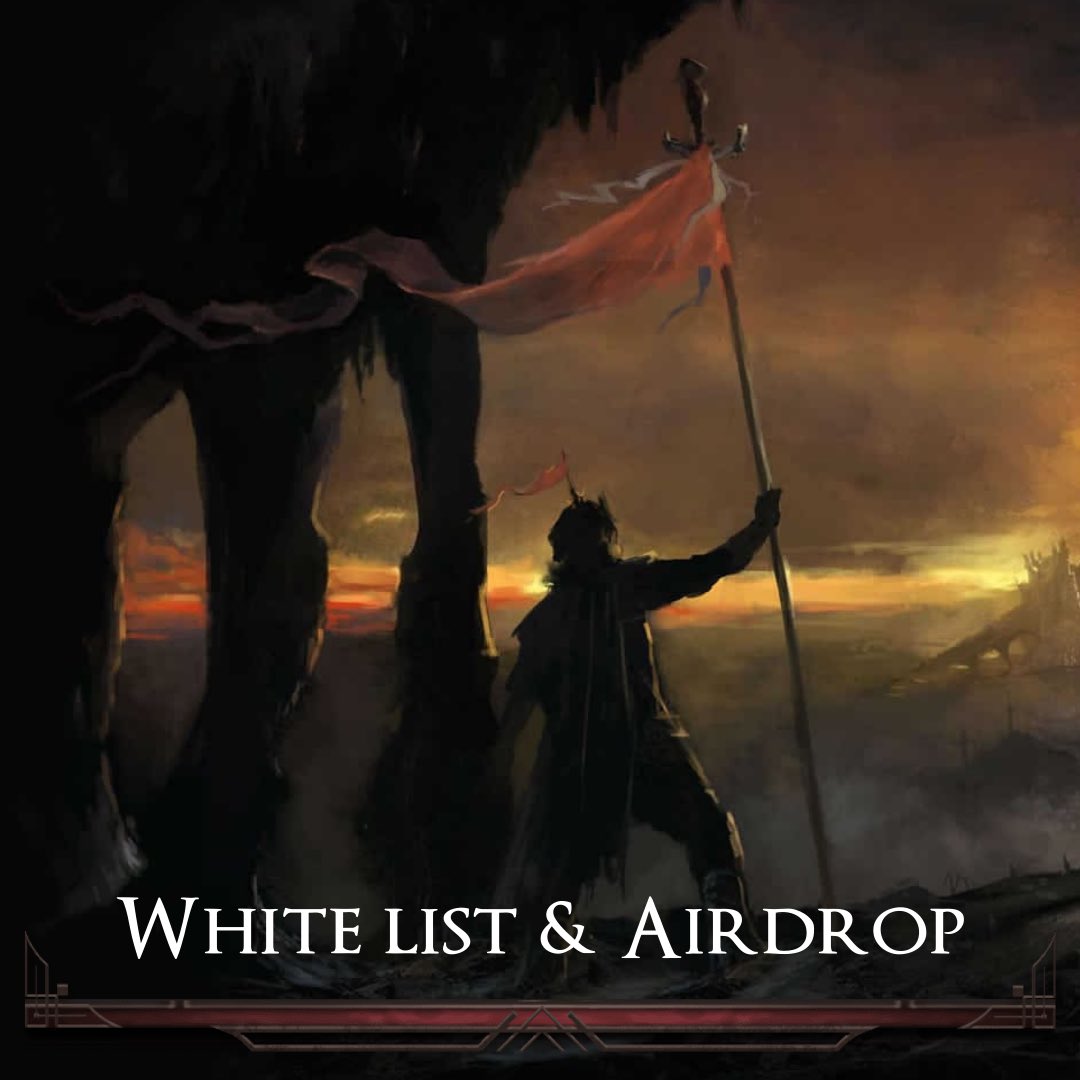 Native blockchain
Step-by-Step Guide ''Thunder Lands Airdrop''
Login to the Thunder Lands Airdrop page.
Join Thunder Lands on Telegram.
Join Thunder Lands on Discord.
Follow @Thunder_Lands on Twitter & Retweet this Tweet.
Submit your Metamask wallet address and details to the SweepWidget Airdrop page.
The prizes will be distributed as below:

▪️ 5005 people will receive level 1 artifacts valued at $5 each
▪️ 500 people will receive Level 2 artifacts worth $50 each

▪️ 50 people will receive Level 3 artifacts valued at $500 each

Massive Total Airdrop amount at all six stages is worth ~$3,000,000. Airdrop Stage 1 is worth ~$75,025. Early Birds will get huge bonuses! Level 1 artifact holders will have benefits on the next Airdrop.
The WhiteList entry for Airdrop Stage 2 opens on November 25. From November 28 to December 6, you must complete the second part of the tasks. 10% greater chance of winning during the second Airdrop.
Like and comment below if you like the Thunder Lands Airdrop!
When using decentralized applications (ÐApps), it's critical to remember that YOU are responsible for the security of your digital assets!
Disclaimer: Investors should take the time to research any given product before they invest their funds (DYOR). "Buy Bitcoin with Credit Card"
Estimated value
~$ 3,000,000 Prize pool