Verified
ThunderCore (TT) Airdrop
ThunderCore Airdrop is worth 800 TT coins (~$ 4.50). Share your referral link to earn 30 TT coins (~$ 0.18) and 30% rewards for every referral.

About ThunderCore

ThunderCore is a public, permissionless, Ethereum Virtual Machine (EVM) compatible blockchain running on the worlds' leading Proof-of-Stake consensus mechanism.
ThunderCore can execute "smart contracts" computer programs that directly control asset transfer between parties with objective and fair logic. ThunderCore has been designed to be compatible with Ethereum, the most popular smart contracting platform. Any contract or application deployed on Ethereum can be redeployed on ThunderCore in minutes.
ThunderCore's native coin is already listed on CoinTracker and was featured in numerous prestigious press release.

Would you like to earn Ethereum with Airdrop Alert? Have a look at our ETH referral Airdrop!
How to join the ThunderCore Airdrop?
Tokens Per Airdrop 800 TT + Daily mining
Tokens Per Referral 30 TT + 30% rewards
KYC KYC is not a requirement
Requirements to earn free crypto coins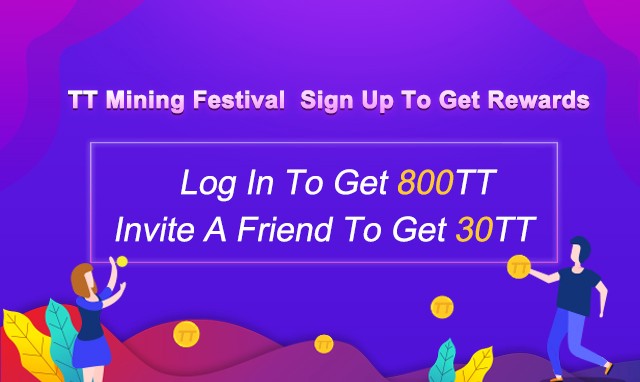 Native blockchain
Step-by-Step Guide ThunderCore Airdrop
Register for the ThunderCore Airdrop, by downloading the APP.
Sign-Up with your Facebook or Google account.
Go to App 'Wallet' and tap on 'Claim' to receive 5 TT coins free.
Tap on 'TT Mining Festival' banner at the top to claim TT coins daily.
Scroll down and tap on 'Bind A Referrer' to activate an additional 1% APR for holdings of TT with this code: LKWGQX.
Tap on 'Refer Friends to earn 30% rewards' to get your referral code.
Share your referral link to earn 30 TT coins and 30% rewards for every referral.
Rewards can be claimed or used for mining freely when holding 1,010 TT by inviting 7 friends at least.

How To Claim Rewards: Send email to marketing@thundercore.com to claim rewards with the following Content: username + screenshot of the invited friends' list (the page where you get the referral code) + your public address to receive TT on ThunderCore Hub wallet. Rewards will be distributed from 4/21/2020 and can be claimed freely without lock-up.

For more information regarding the Airdrop & Rules, See the Official Announcement.


If you like the ThunderCore Airdrop, don't forget to upvote and comment below.
Estimated value
~$ 4.50 + Referral + Daily mining
Additional ICO information
Circulating Supply 5.453.843.247 TT
Maximum Supply 10.000.000.000 TT
Headquarters Sunnyvale, California
ThunderCore - Ivan on Tech Video