Sponsored
Tokonomo ($Bonuses) Airdrop
Tokonomo Early Birds Airdrop prizes are worth up to $10.000 value in different bonuses to thank early supporters!

About Tokonomo

Tokonomo is the ultimate DeFi platform that combines all the best blockchain innovations to provide an easy and secure experience for the average web3 user, building the tools needed to make significant changes in the global financial system. Tokonomo tools are catered both for entrepreneurs and traders seeking equal financial opportunities.
Tokonomo is where early adopters and investors find lively, imaginative tokens before they hit the mainstream. Raise capital, invest in promising ideas, secure your assets and many other opportunities for everyone.
How to join the Tokonomo Airdrop?
Requirements to earn free crypto coins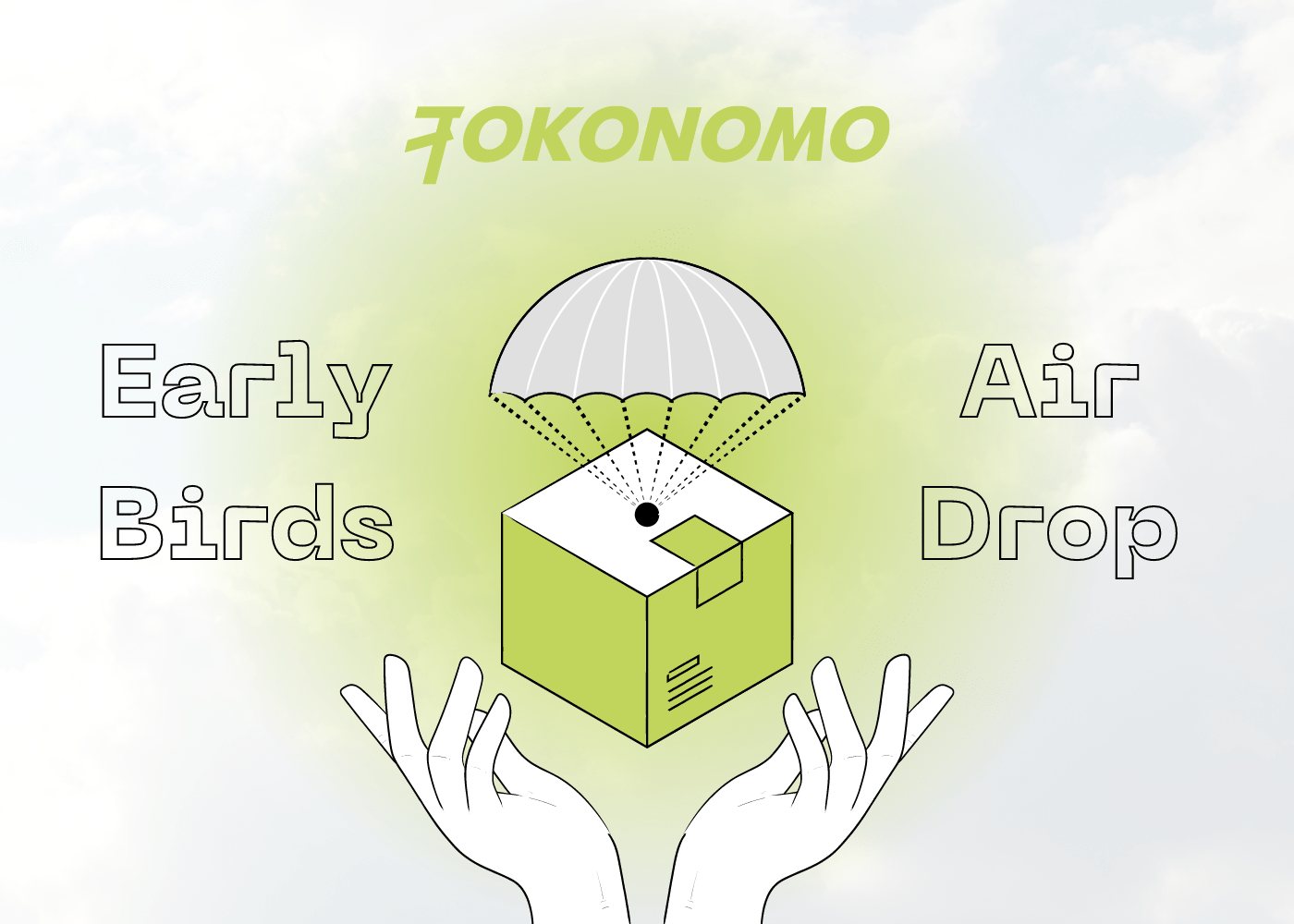 Native blockchain
Step-by-Step Guide ''Tokonomo Early Birds Airdrop''
Login to the Tokonomo Airdrop Gleam page.
Follow @Tokonomo_DeFi on Twitter & Retweet this Tweet.
Visit Tokonomo on Instagram.
Visit Tokonomo.com.
Share your referral link to earn extra entries.

▪️ 50 winners will be randomly chosen on the launch date - July 6th and will receive a unique VIP role in our ecosystem and will have a lot of privileges in the future (more info about that will be shared later).
▪️ All participants who collect "points" will be able to redeem different bonuses later on the Tokonomo website (WLs, no fee mode, free merch, tokens, special entries to events, etc.)

Like and share the Tokonomo Early Birds Airdrop on your favourite SM!
When using decentralized applications (ÐApps), it's critical to remember that YOU are responsible for the security of your digital assets!
Disclaimer: Investors should take the time to research any given product before they invest their funds (DYOR).
Estimated value
~$ 10,000