Closed
Verified
U°OS Network (UOS) Airdrop
It looks like you are too late! This airdrop is closed
Looking for new airdrops?
Visit our Featured & New Airdrops pages.
U°OS Network Airdrop is for EOS holders. EOS holders will receive free UOS tokens. Also, earn up to 350 UOS tokens for easy tasks.
About U°OS Network
U°OS Network is built to bring distributed, transparent and scalable reputation system to the web. The U°OS reputation system scores digital entities based on the network's feedback. It enables people and businesses to make comprehensive one-touch decisions that require trust. The reputation system translates connections between accounts into a unified reputation system using a modified NCDAwareRank algorithm. U°OS was made to be easily pluggable and can be integrated into any digital network, application or service.
Would you like to receive the latest free Airdrop Alerts? Join our Telegram or Twitter.
How to join the U°OS Network Airdrop?
Tokens per airdrop for tasks up to 350 UOS
Holders airdrop ratio n/a
Total Supply allocated for Airdrop n/a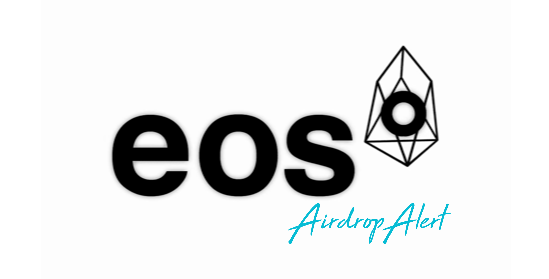 Native blockchain
Step-by-Step Guide U°OS Network Holders Airdrop
Register for the U°OS Network Airdrop, by creating an account.
In order to make your U°OS account eligible for this Airdrop, you'll need to send your U°OS account name to a smart contract on EOS. You can choose 1 of the following tools to do this: UOS2EOS Airdrop: Using EOSX, UOS2EOS Airdrop: Using EOS-VOTER, UOS2EOS Airdrop: Using EOSAuthority or UOS2EOS Airdrop: Using Cleos. Follow the steps in the article.
The Airdrop starts on June 5th, 2019 and ends on June 21th, 2019. The distribution of the UOS tokens is scheduled at the end of this airdrop period.
The EOS network snapshot for this Airdrop is already taken on May 22, 2019. A pool of UOS tokens will be distributed based on the EOS balance weight at this snapshot date.
For more information, read this article.
Besides the holders airdrop, there are also tasks to earn free UOS tokens.
Step-by-Step Guide U°OS Network Airdrop
Create an U°Community account. (+ 25 UOS)
Fill up your registered profile from step 1. (+ 100 UOS)
Post your introduction publication at U°Community. This can be a simple "Hey it's me, this is what I do, this is what I am interested in, etc" publication to get other network members to know you. (+ 125 UOS)
Like 20 posts or publications at U°Community. (+25 UOS)
Follow 10 accounts at U°Community. (+25 UOS)
Vote for an Active or Backup Block Producer on the Goverance page. (+25 UOS)
Complete all tasks to earn 350 UOS tokens.
For more information, read this article.
Want to know more about EOS and its key features? Check out this blog.
Want more tokens? Visit the U°OS Network bounty.
If you like the U°OS Network Airdrop, don't forget to upvote and comment below.
Estimated value
n/a
Additional ICO information
Token Ticker UOS
Total Circulating Supply 1,000,000,000 UOS
Token Value n/a