Caution
Verified
V2X - Testnet ($V2X) Airdrop
V2X Public Testnet is Live! Try it out for a chance to become eligible for a possible future Retroactive Airdrop!

About V2X

V2X is a Decentralized Perpetual Exchange on Arbitrum, developed by a team of DeFi believers whose goal is to create an effective replacement for centralized entities that negate the sustainability of the Crypto Market to protect users' assets from being exploited by the nontransparent and fragile structure of CEXs such as FTX.
The mainnet launch will be around Q1 2023. Traders won't have to sell or pay reserves (assets) they own to open positions, but only have to "deposit" them as collaterals. Deposited collaterals will preserve unless users' positions are liquidated due to loss. All profits or losses are charged in USD.
Up to 20x leverage is initially supported on the trader side and will be increasing. V2X has created its own AMM called concrete AMM. Thanks to the nature of this concept which entails price impacts, neither price manipulation nor earning any risk-free profits from the protocol will be possible.
How to join the V2X - Testnet Airdrop?
Requirements to earn free crypto coins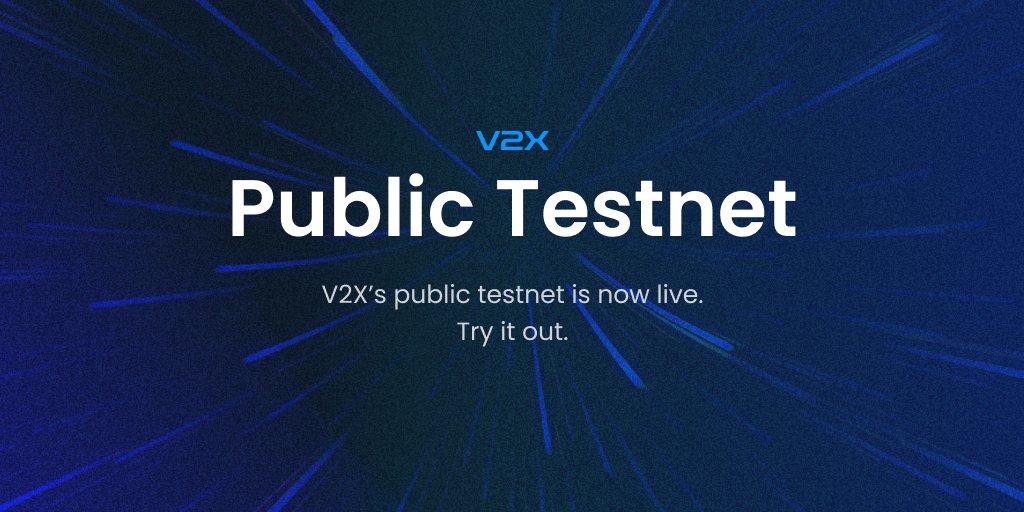 Native blockchain
Step-by-Step Guide ''V2X Testnet''

▪️ Please, note that there is no guarantee that they will Airdrop $V2X tokens. It's just high-probability speculation based on rumours only. V2X hasn't announced any plans or details regarding the distribution of their token but will communicate any relevant information far in advance through official channels.
* Follow @V2X_GG on Twitter & Join the community on Discord to stay up to date on announcements. Good Luck!

When using decentralized applications (ÐApps), it's critical to remember that YOU are responsible for the security of your digital assets!
Disclaimer: This content is not intended to be financial advice. Investors should take the time to research any given product before they deposit or invest their funds (DYOR).
Estimated value
n/a